I Found this whilst on my nightly route around the garden (looking for stuff like this).
We have plenty of Brown Button spiders and at first I thought this was one as well, but upon closer inspection I saw that It was n glossy black and not a dark brown, also it feigned death when I tried to capture it.
Sorry for Photo quality but I Could only use my phone camera and I don't want to risk taking what might be the most venomous spider in SA out of it's jar And it can climb almost any surface with ease.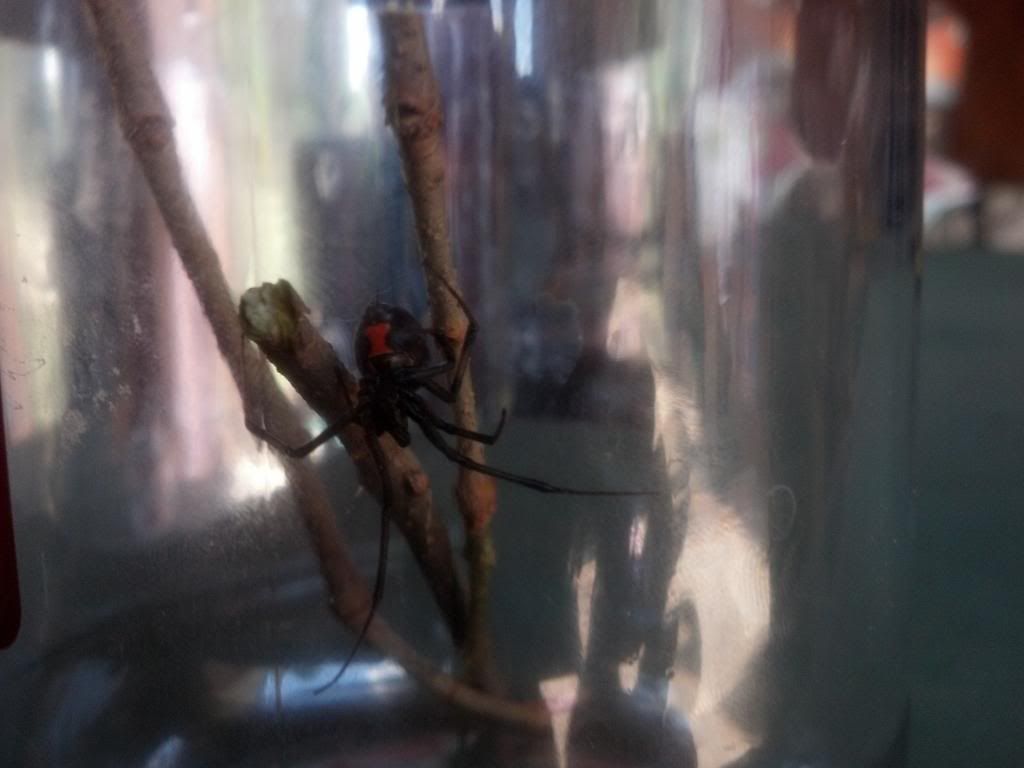 p.s I Tried uploading the pic directly but it says no attackements larger than 200Kib???