Well went to check on my snakes this morning and what did I find a little mess and some beautiful baby Madagascan Ground Boas. I have been trying to breed them for a while and finally got it right. Well they did anyway! I am so chuffed as these are my first boas I have ever bred due to them being the only pair I have ever had.
Such a pleasure to come and see babies and not have to worrie about eggs this time.
Anyway I had five in total and two slugs. Not a bad clutch size for this species.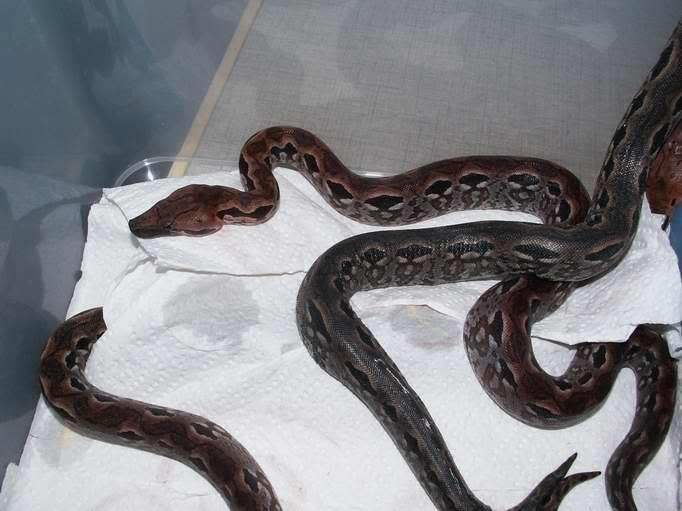 These are some nice colours but will wait to see when they shed. One looks like a lot of purple browns and pink. One or two others have cream colours.
Man I am so happy.