Hi guys!
Well it is that time of the year again.
All, but one graved female burm, of the big snakes started eating agian after being off feed for some time, male tic went the logest (about 4 months).
He nearly got me when i offerd him food item no 2 (a tics feeding response is something that should not be forgotten...)
Here are some updated pics.
Snake room
2,4m cage on top (Breeding burms)
4m retic cages at the bottem
Other side of tic cages with double decker floor and small (1,5m double decker ) burm cage on top, humidifier goimg 100km/h...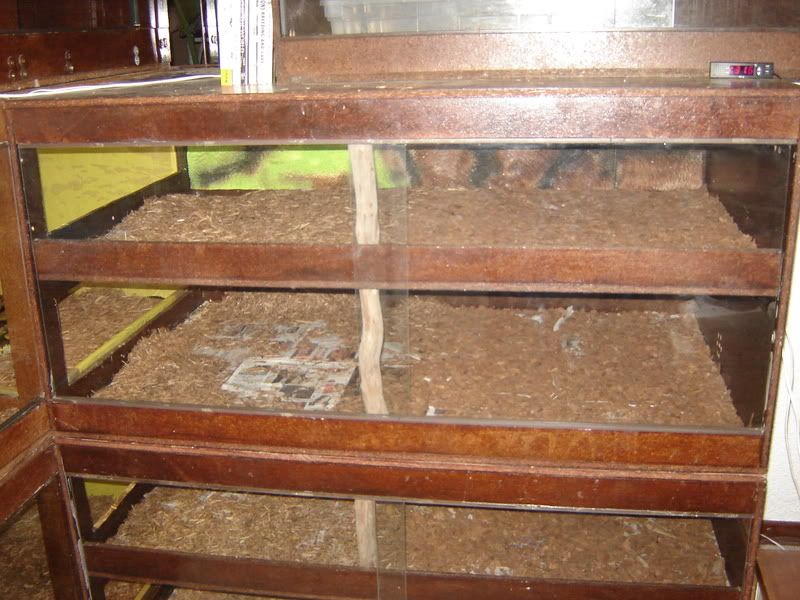 Ball cage
Baby burm (2,5m +) loving the piggys, female tic exploring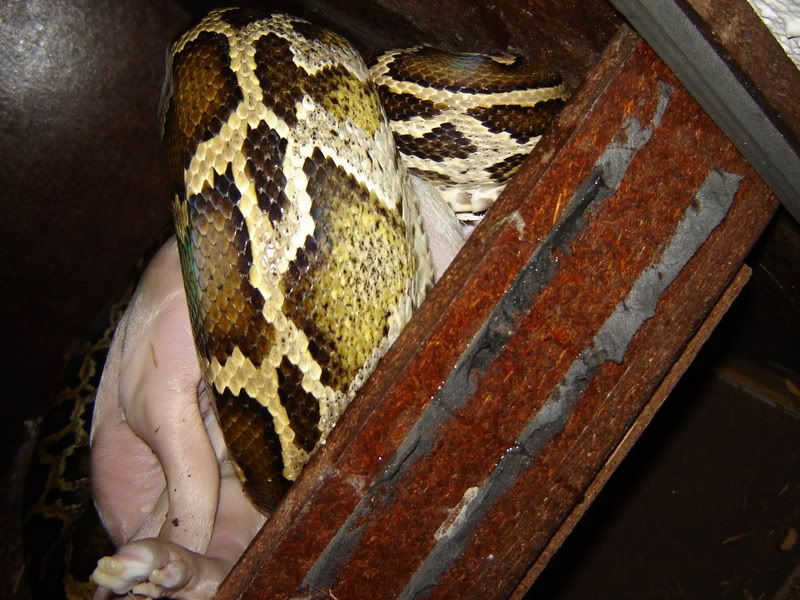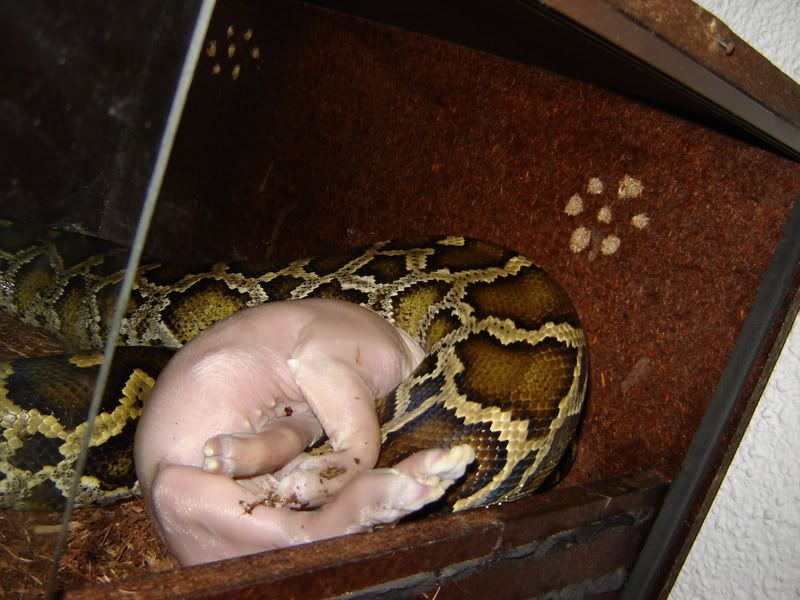 Digesting...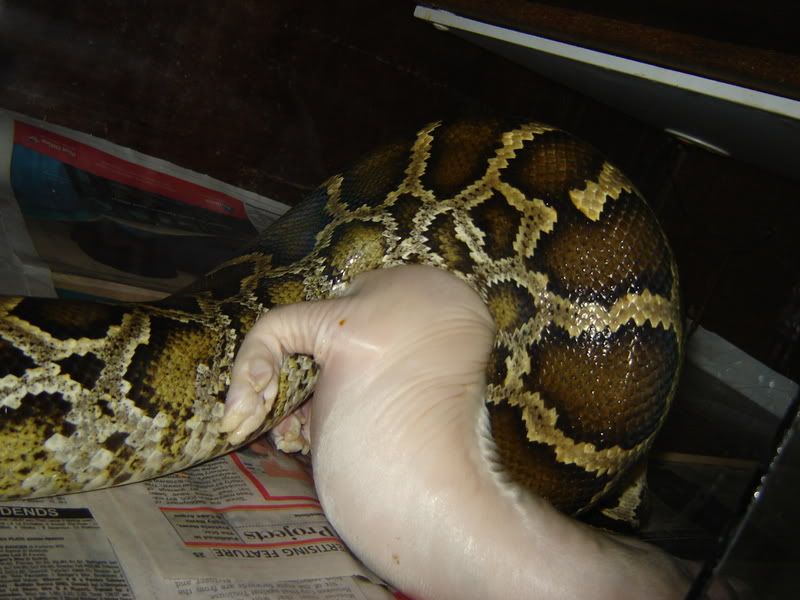 Female retic exploring. Taking a bath. This girl about 20 months old and coming up on the 4m mark.
Gotta love tics!!!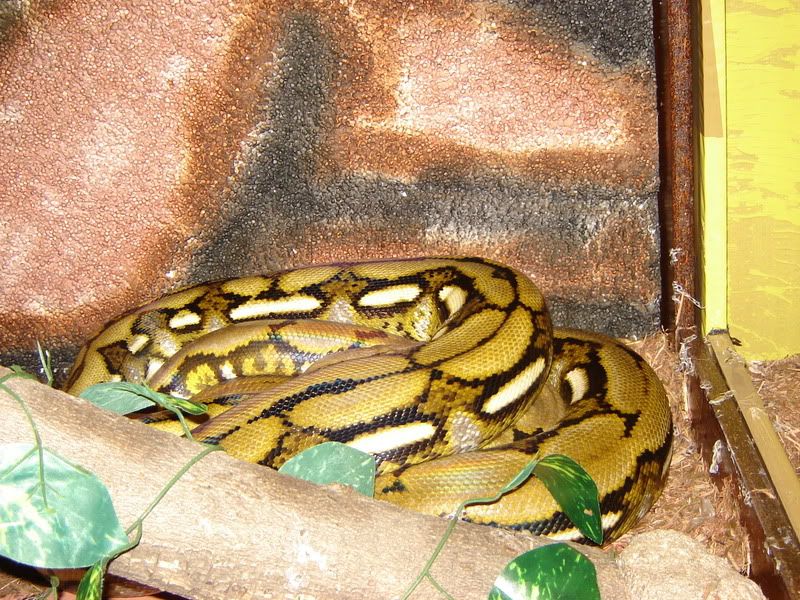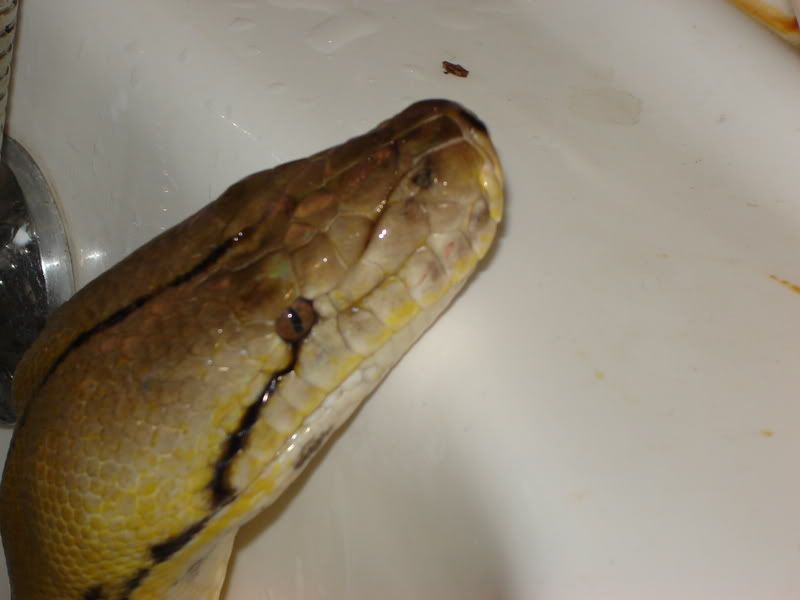 Cheers
DAN