I have recently found my Corn snake after being lost for a month and I have decided to do what I've always wanted with his cage. I have put in BSS (Bioactive Substrate System) and for those who don't know what it is, it is basically a small ecosystem in the cage. The substrate will break down any feces which means it will "never" have to be replaced and you can plant plants in it.
For those who saw my best display snake thread, I have decided to wait a little with the project, until their are rhino rat snakes for sale or I am done with this project.
I started by lining the wooden cage with 2 layers of plastic so that the moisture will not make it swell.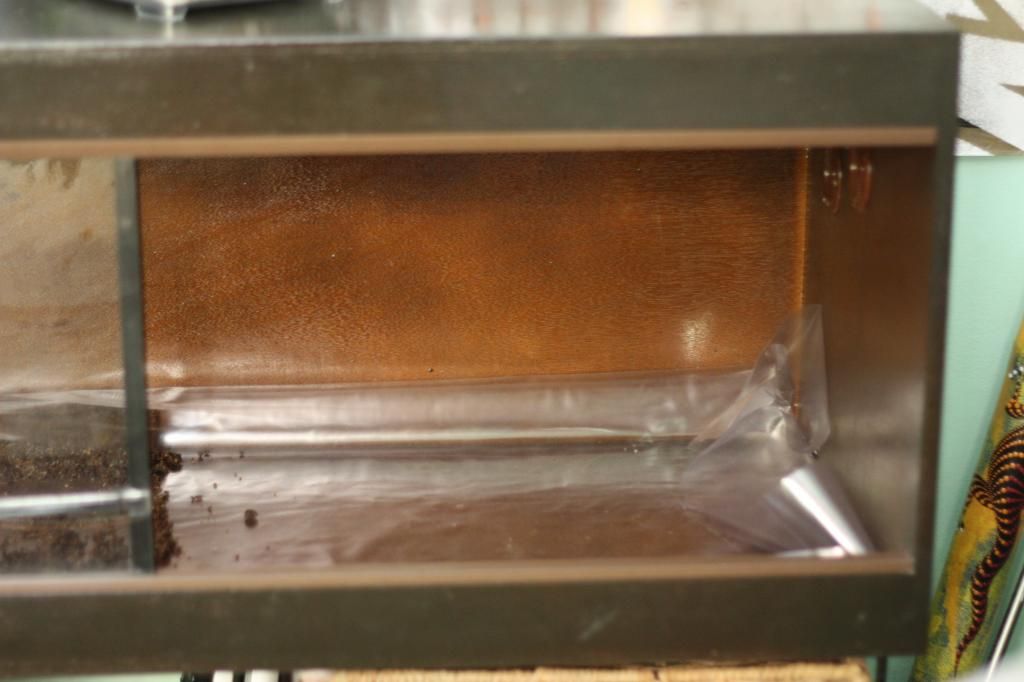 Then I mixed the BSS. I used a mixture of peat, bark, river sand and fired clay.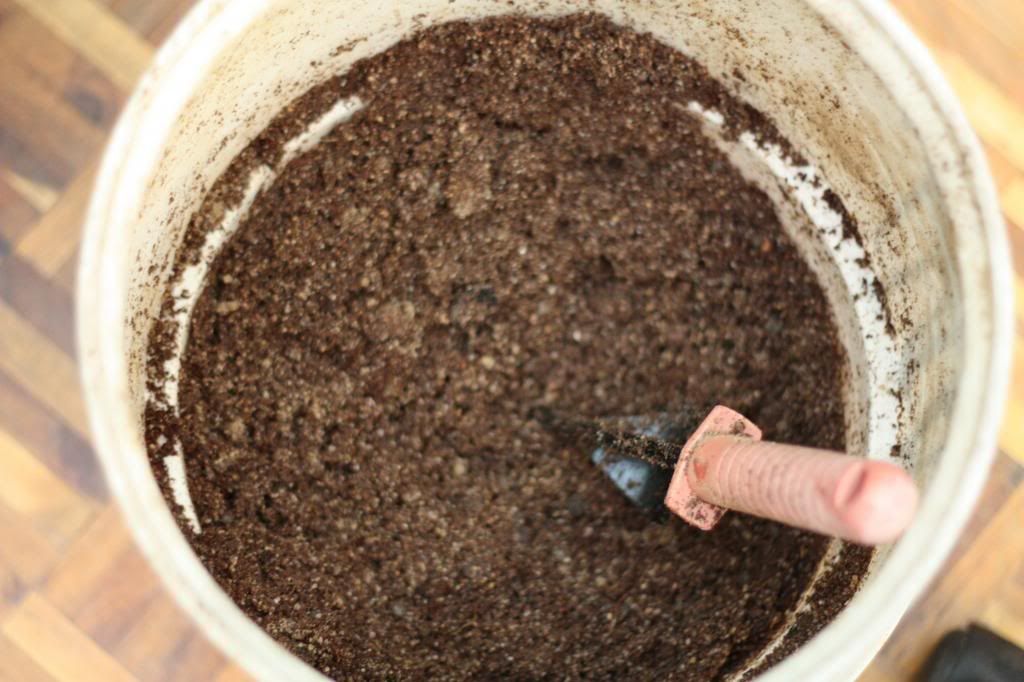 I put the mixture in the cage along with the decorations and my anery corn.
I added a few plants. First a small palm type and then a bromeliad, some peace in the home (ground cover) and plant with pink leaves
I don't know if any will survive because of the low amount of light.
Then yesterday my dad brought me a LED strip with 12 lights on. He got it from a friend at work that imported a box with about 30 strips with 3 LEDs on each for about R180, where a LED strip with 10 on at Builders Warehouse will cost you about R200! This is how it looks with the lights.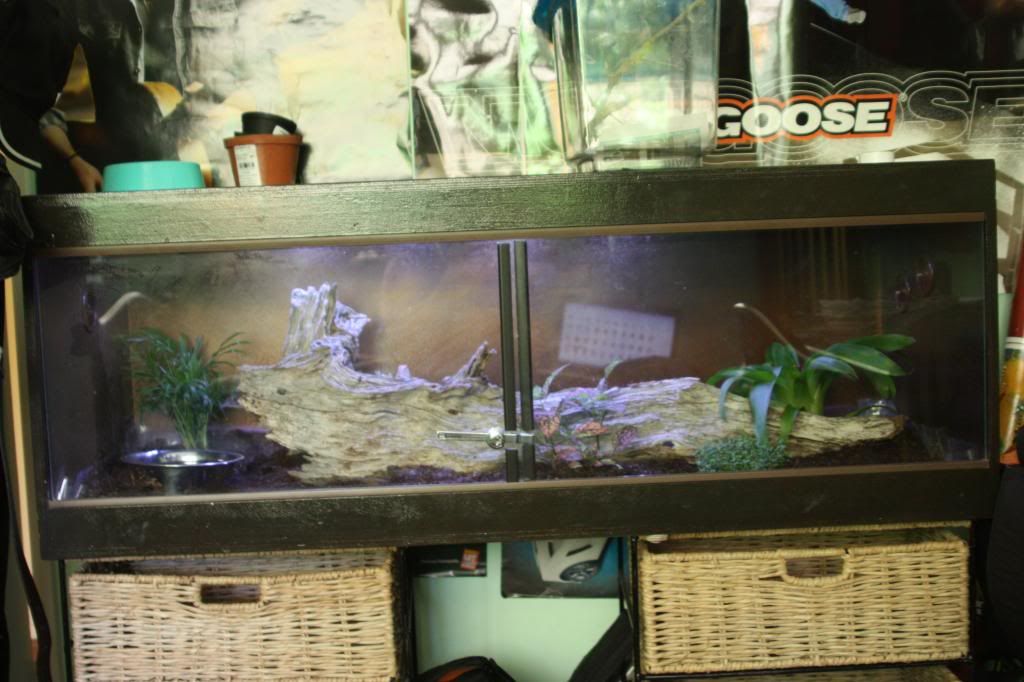 My corn has been digging up all my plants for the last few days so it looks like he likes it. He also lies in the open more often. Before I did this I never really showed my cage to a lot of people and when I opened it their was a bad smell to it. Now I show my artwork to everyone and it has that earthy smell. I would recommend this substrate to anyone!