I know that most herpers like all animals so I'm putting some pics of the baby African Pygmy Hedgehogs that i have recently bred out so I can show you all how cute they are.
This is an albino baby at around a week old: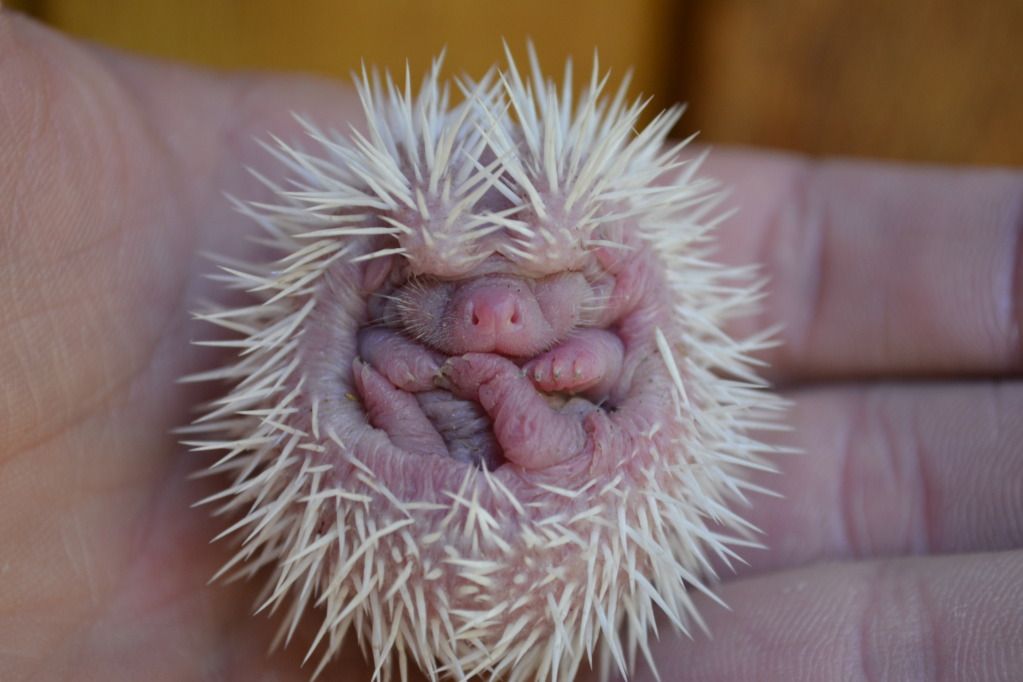 All albino: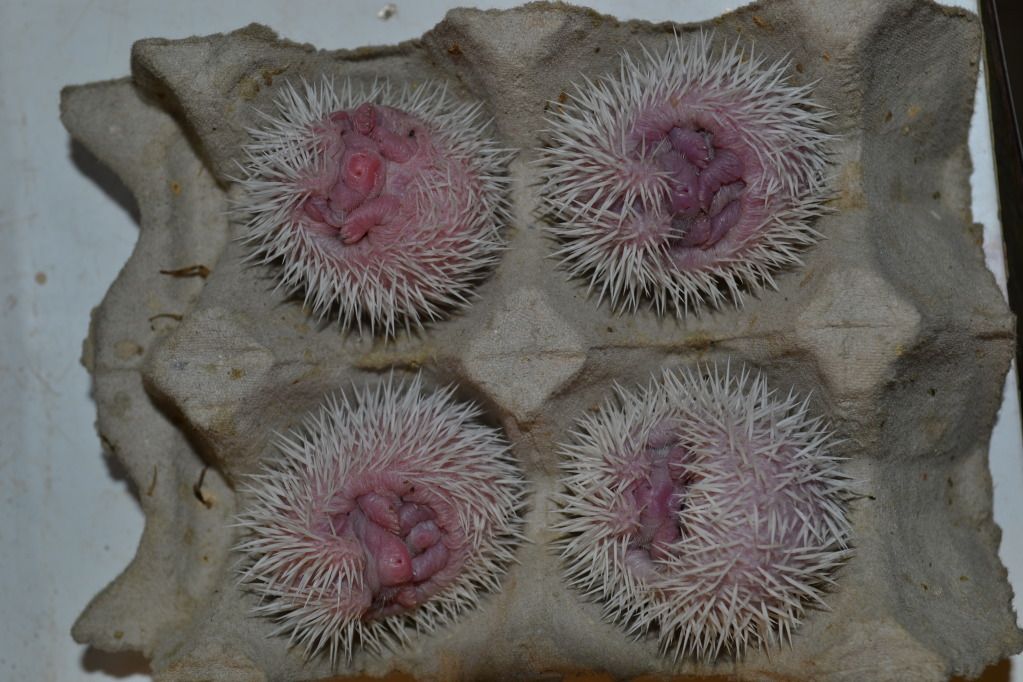 Both parents of the above babies were albino.
This is the father of the new batch of babies(coming up), he is not fully grown in this pic. The mother is albino. The babies are dark ,cinnamon and 2 albino:
This is a normal dark colour baby at 2 weeks old: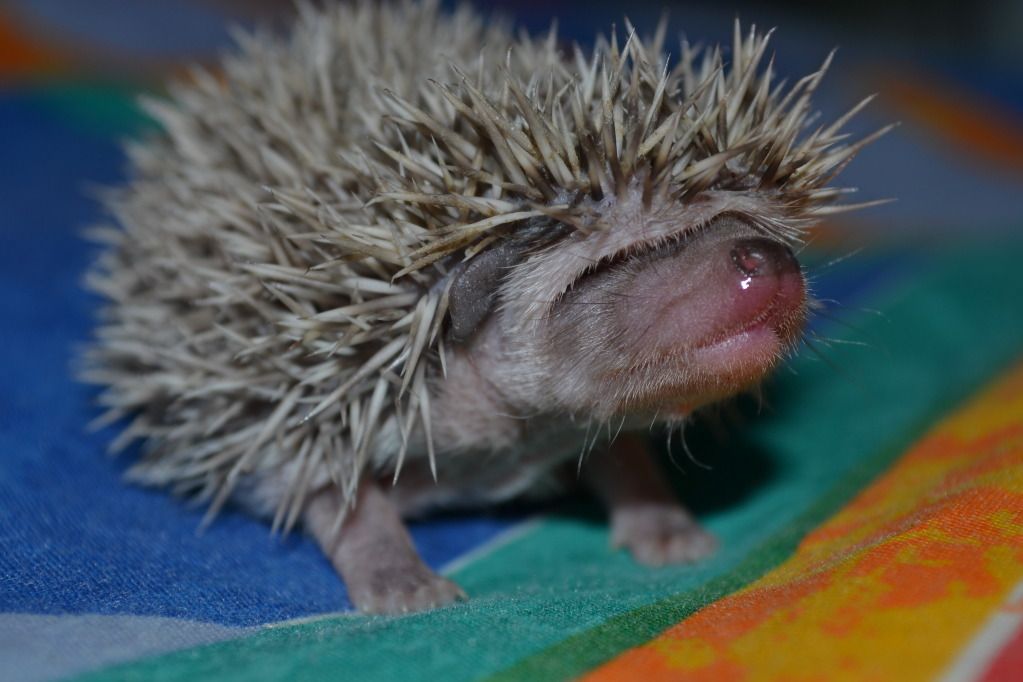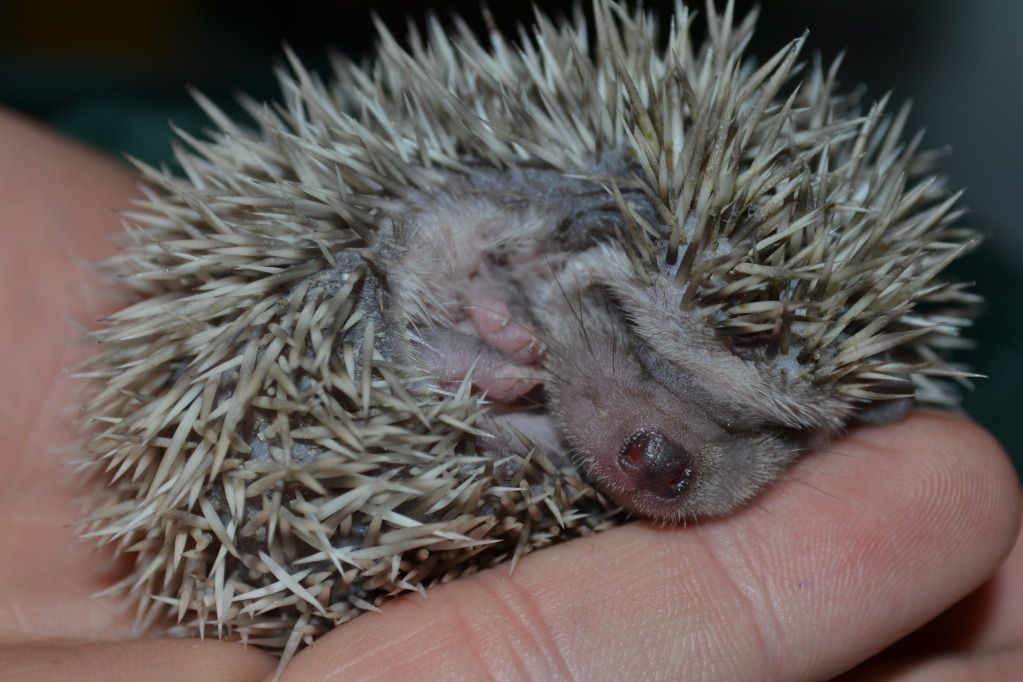 This is a very light colour, might be cinnamon, you can see by the dark eyes that it isn't albino: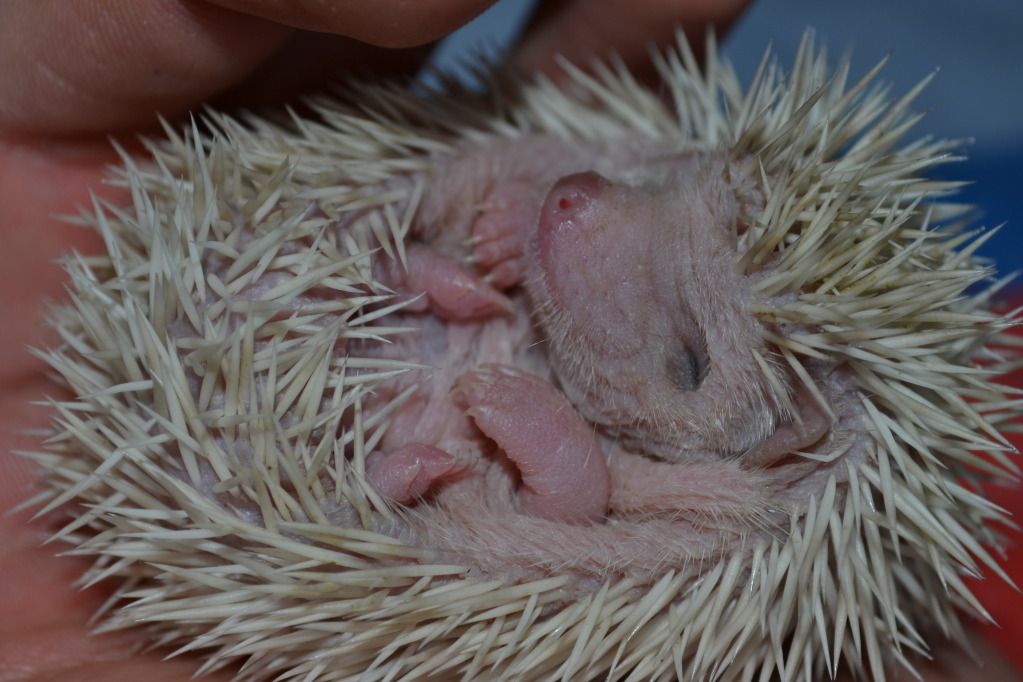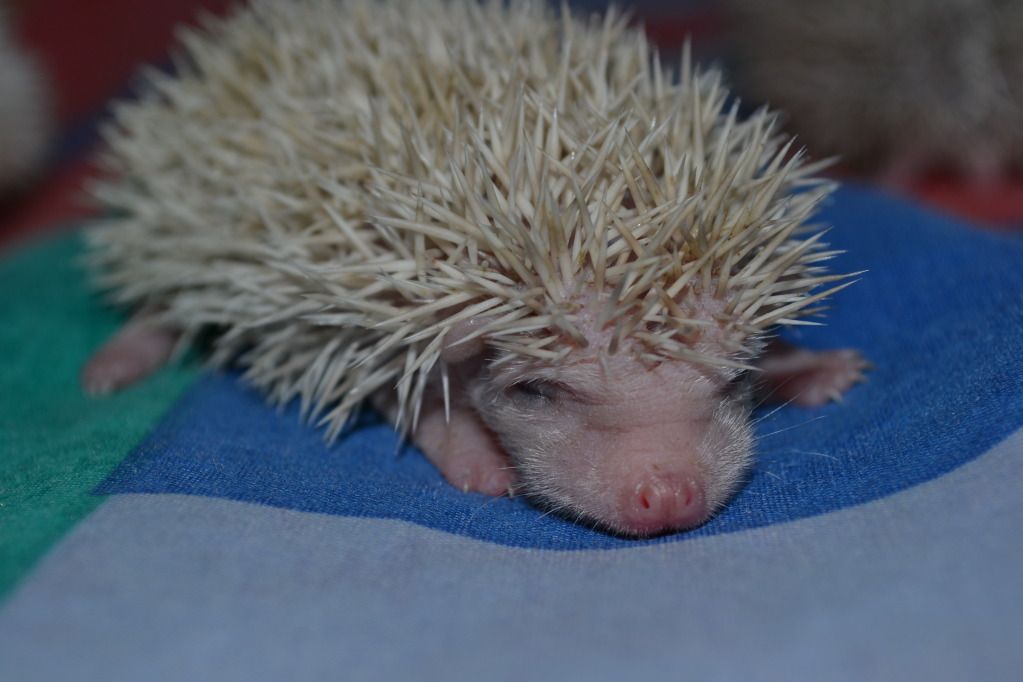 Hope you like.