I never realised just how common these snakes are in some localities. They are a regular visitor in our garden and always have such bright colours. Generally very relaxed with no bites to report as yet and hardly even a strike. The large female was found late last year when she looked gravid. A few weeks ago we found her again and by chance also found two babies within a few metres of her. Perhaps her off-spring....I don't know? But a nice thought anyway. I just had to keep her for a few weeks and was very tempted to keep her for good but after a diet of a few large toads she went back into the garden. Hope she lives out her life without having her head bashed in by a gardener, or eaten by a dog, cat, or local spotted eagle owl!!
Mum & Baby?
Baby RLH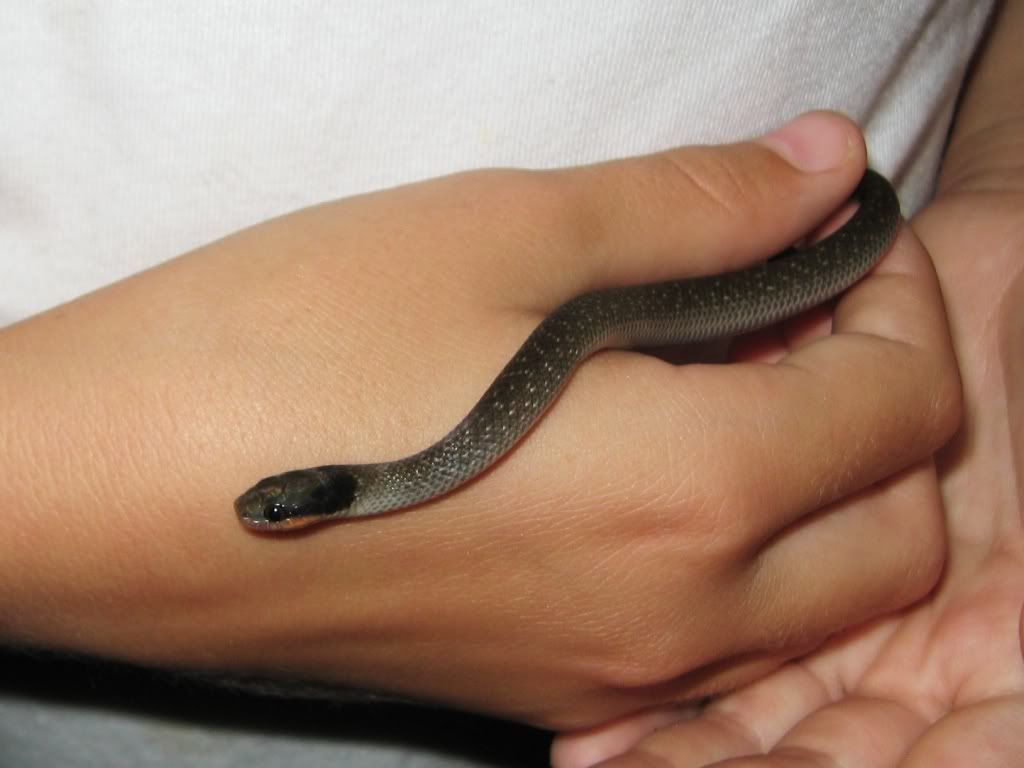 A tempting keeper!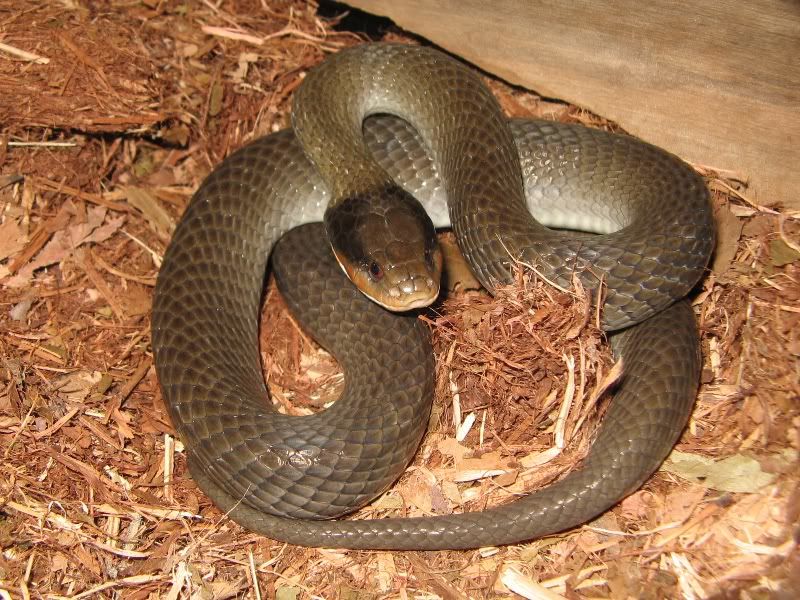 Apart from a small "deposit"..a little beaut!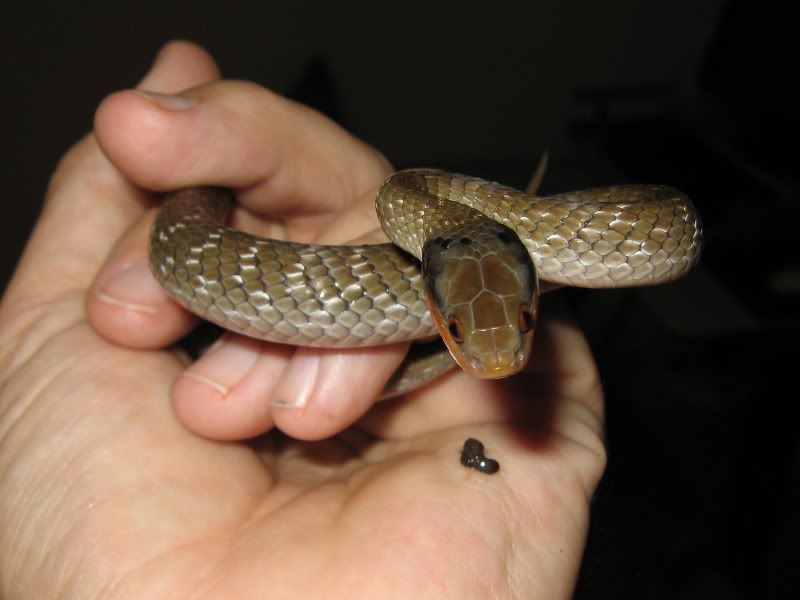 Fresh make-up?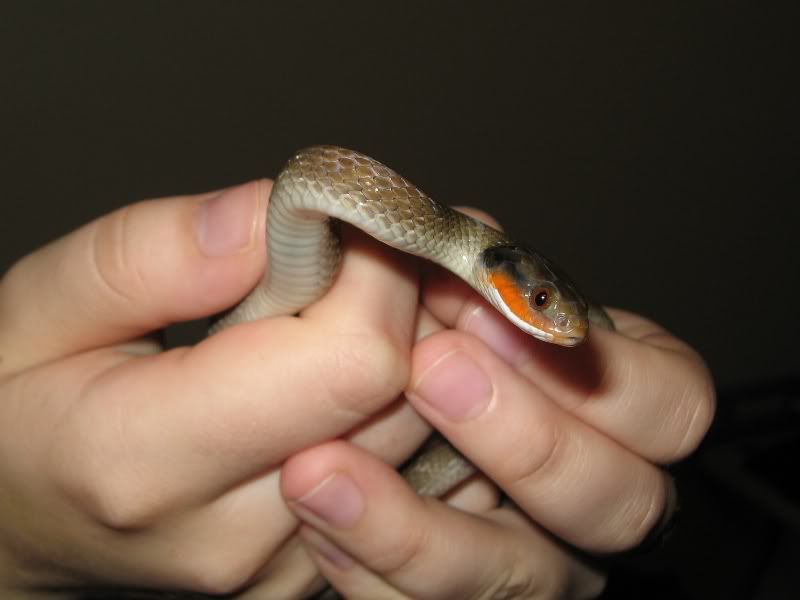 Sad that winter is on it's way now. Not too much longer before these disappear for some months again.