Hi Guys,
So on Saturday I went to Sparo from Sticky Tongues and he helped me with my first chameleon.
Service and info from him was excellent.
So here he is, my 12 week old Veiled.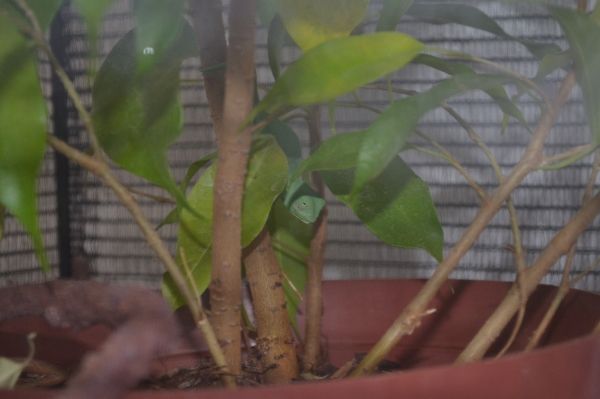 And just a pick of his enclosure also supplied by Sticky Tongues.
He really is a cool little guy, I'm so happy to have him.