Nearly 90 days after the eggs were hatched(for those that remember)
There were 16 eggs. 6 went really bad. 10 were left. On day 86 I decided to make slits. on day 87, one snakey started popping its head out. on day 88, 2 more popped their heads out. on day 89 one made it all the way out the egg.
the other 2 still left with their heads poking out. Another head popped out. At the end of day 89 the first 2 snakeys were out but ambelical chords still attached. Day 90, 3 snakeys roaming around all ambelical chords detached. Later on another snakeys head popped out. Day 91(this morning) I find said snakey slithering around and a new snakey head pop out. So 5 more to go...
and for the pics...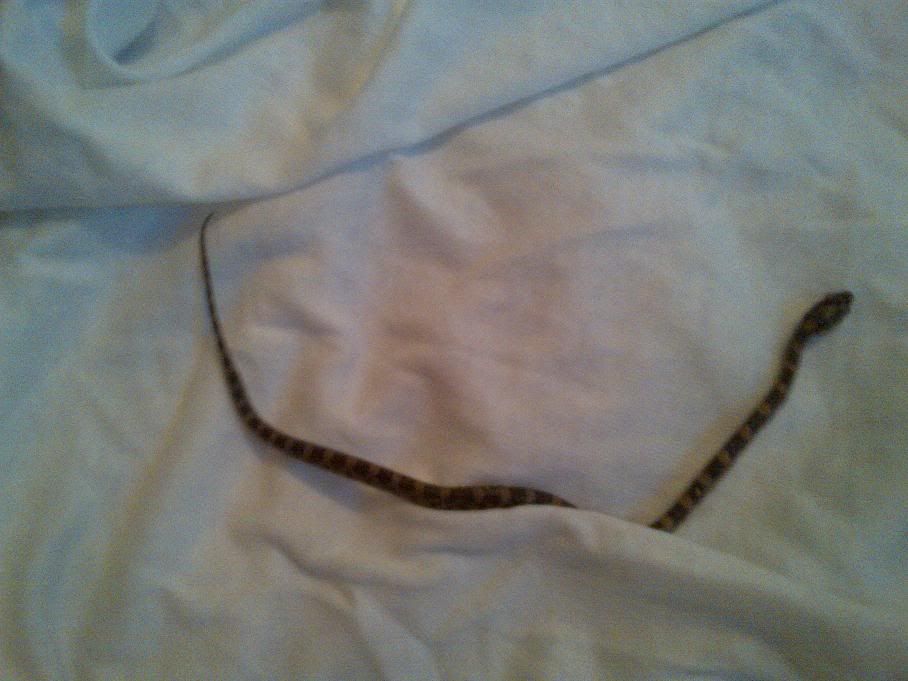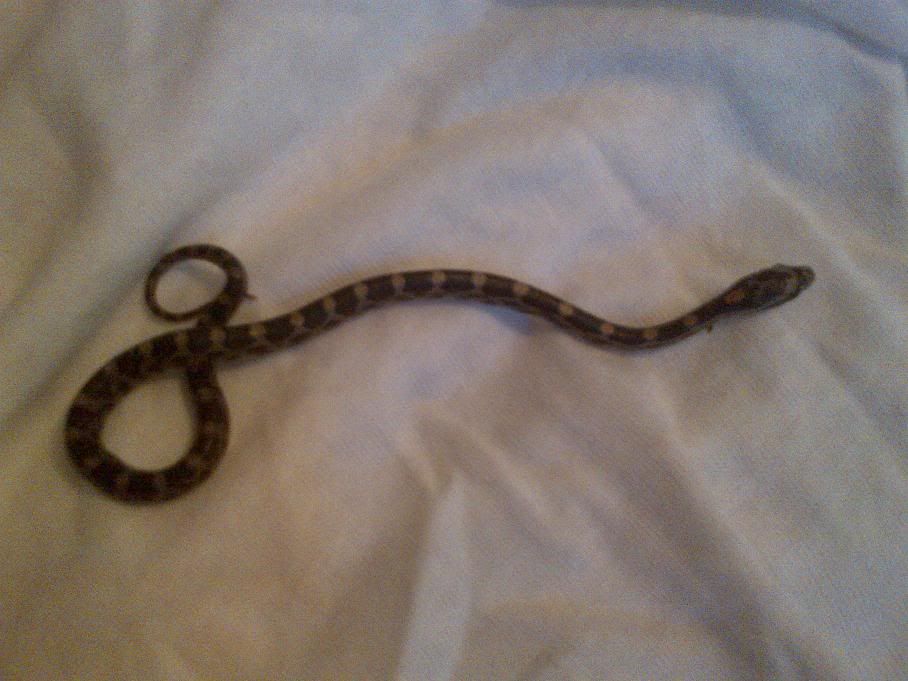 anyone know what morph they would be??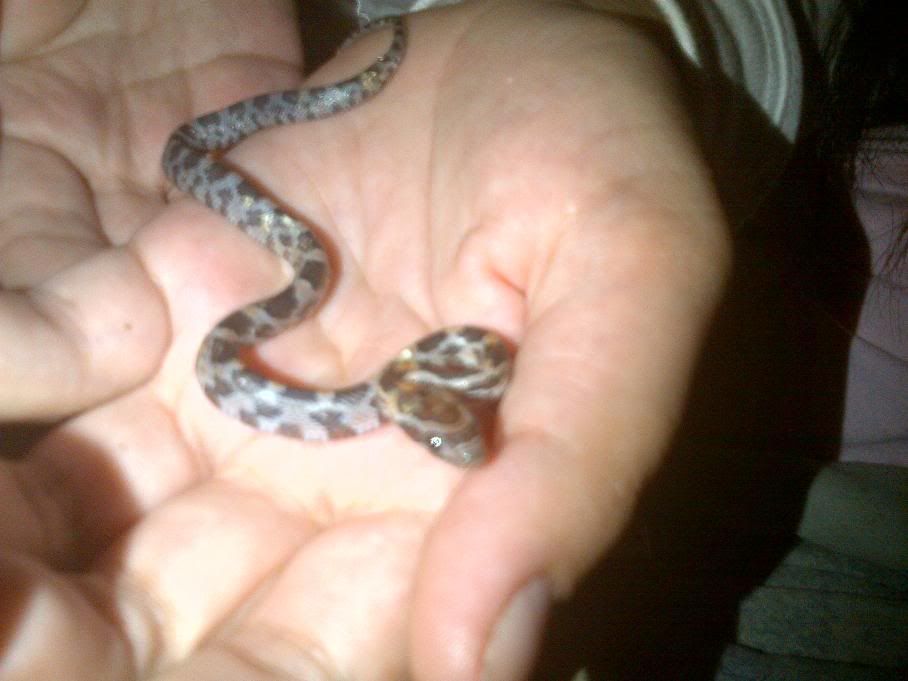 This is what greeted me this morning(sorry for the camera quality) looks to be an albino of sorts as the head is white and the eyes are red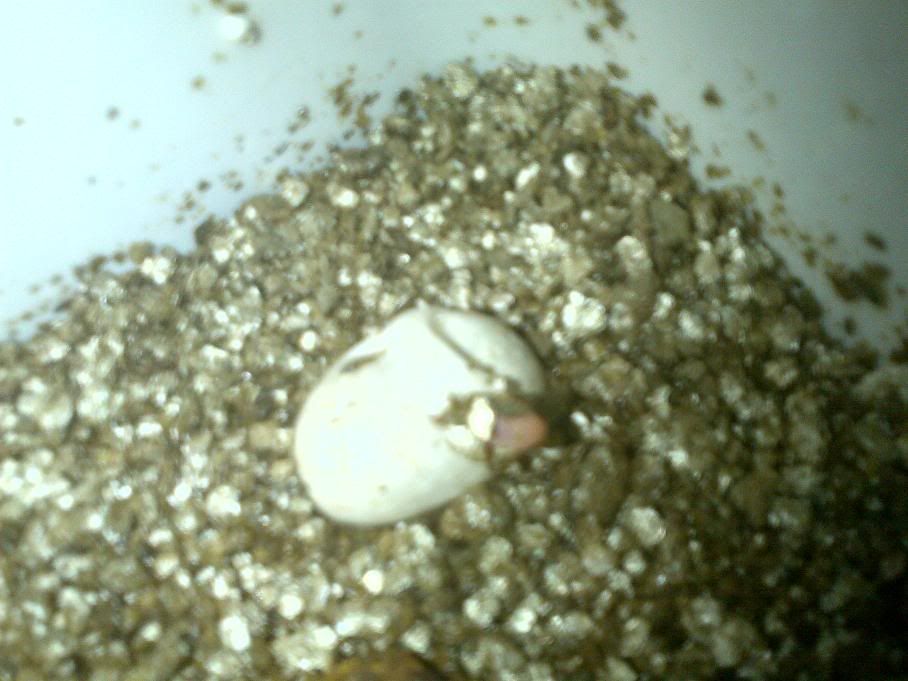 Overall things are looking good, some of the snakes are just taking too long to come out. Theres one really small one, dunno what will become of it. one normal sized one thats very calm. The first one out the egg and the first one to be completely out the egg are healthy looking and very feisty:mrgreen:
More pics to come as more come out and after they shed:-D
Happy that the wait is finally over