Hi All!!!
This is my new little girl! Her name is Chopstick (bf thought of the name and I liked it!!) lol She's a Caramel het hypo (50% poss. het Motley and Amel) She is the future breeding partner of Rhett, my little butter.
She is MUCH prettier in real life!!! lol I love her to bits already. I love her
head pattern and gorgeous little eyes! I have a thing for caramel's eyes!
Can't wait to see how she developes! Her mom is a stunning Amber and her dad is a gorgeous, very light caramel that is proven het Amel and Motley! lol
I just have to talk my bf in going to fetch her! lol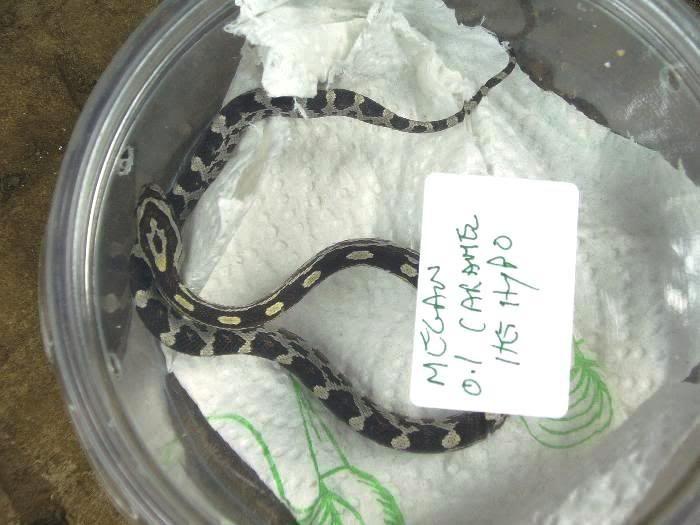 I am getting an Amel stripe Girl when I fetch Chopstick, I have pics of her but she is VERY blue so not looking her best! Would prefer to wait and post pics once she has shed! Her name is Streaky.
AND I am getting ANOTHER one as well! lol Chantel (their breeder) sent up ANOTHER surprise for me!!! lol He's a Fluorescent Amel boy and is the future breeding partner of the little Fluorescent amel girl Chantel sent up as a surprise with my last lot! lol (See post on Pics of Donna! lol) His name is Raphael.