Hi All,
Been a while, I managed to order some panes of perspex for the cage doors, built aluminum frames around them and fitted hinges, Not too happy about the frames as I didn't get long enough frames and thus have some gaps at the bottom, so will sort that out soon.
I have bolted logs into the corners of the cage and placed a big branch at the bottom of the cage going up to the top for the boa to get to the top and bottom.
Still have to create fake rocks and get a big water bowl, but so far its looking good and he seems to be very happy in there, He spends most of the time in the branches as I have a ceramic heat emitter so he can move up and down to regulate his body temp instead of just sitting on a heating pad in one spot 24/7...They are mostly arboreal snakes.
Anyway hope you all enjoy the photos, I will upload more as I go along, I managed to get hold of some real jungle vine yesterday when I went trad climbing, Will try put it in later today and see how it looks, Not too sure though.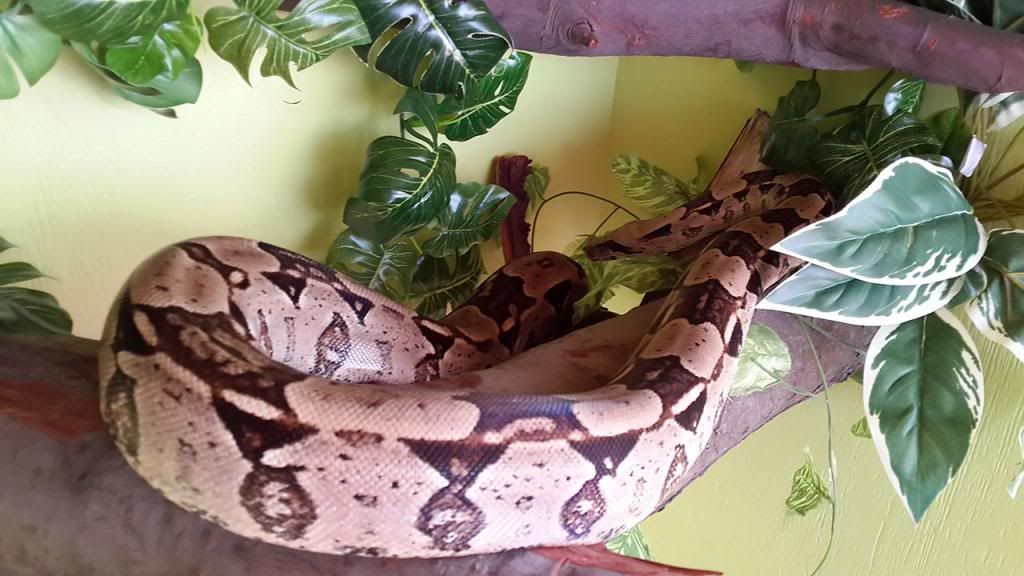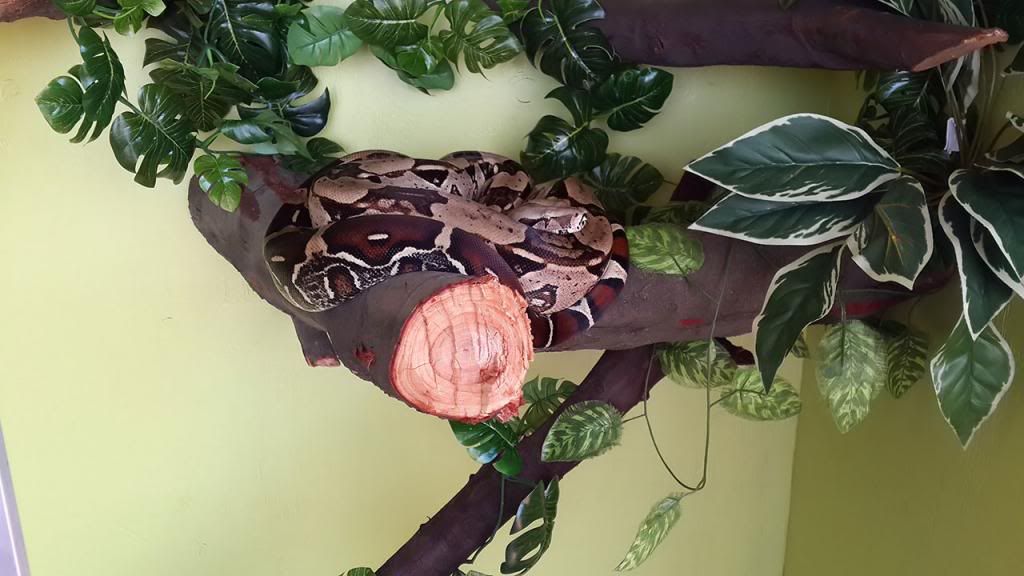 This was just after I fitted logs and the perspex, I let him spend some time in the cage to see how he went about it.