Hy guys.
Well here it is.
Tools of the trade
Poseidon (11,5 months. 190cm=6ft 3in)
He died right b4 shed.(he had not started,i removed the skin manualy)
The teeth were surprisingly strong and long
The skin removed from the throat-the windpipe,and arteries are clearly visible.Also notice the carteliage that protects the vital structures during swallowing.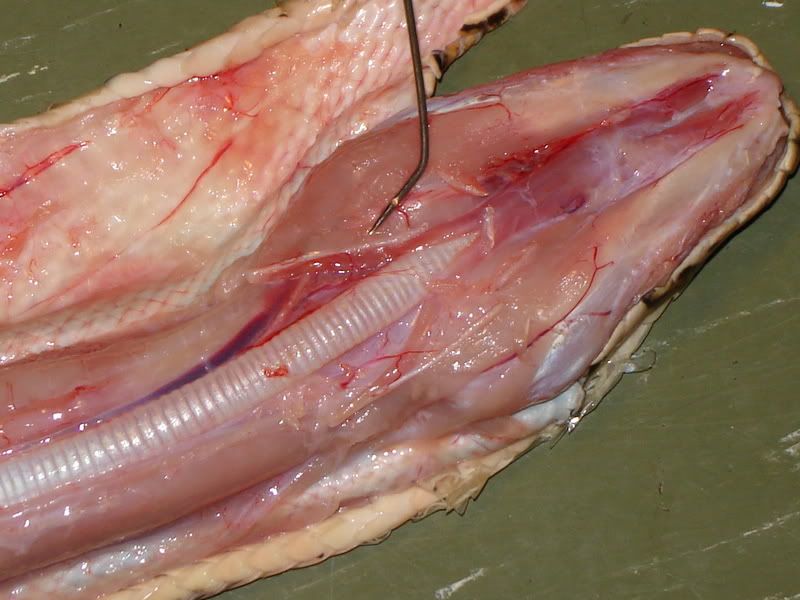 This area was damaged from what looked like septecemia.(the area between the tools)
The skin has been flapped open and the internal organs are all clearly visible.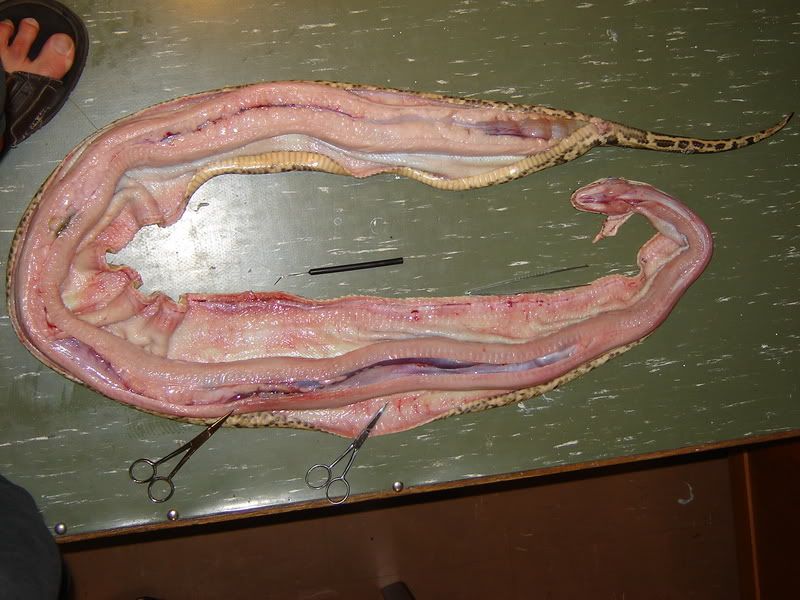 This is some of the slime that was clogging up his airway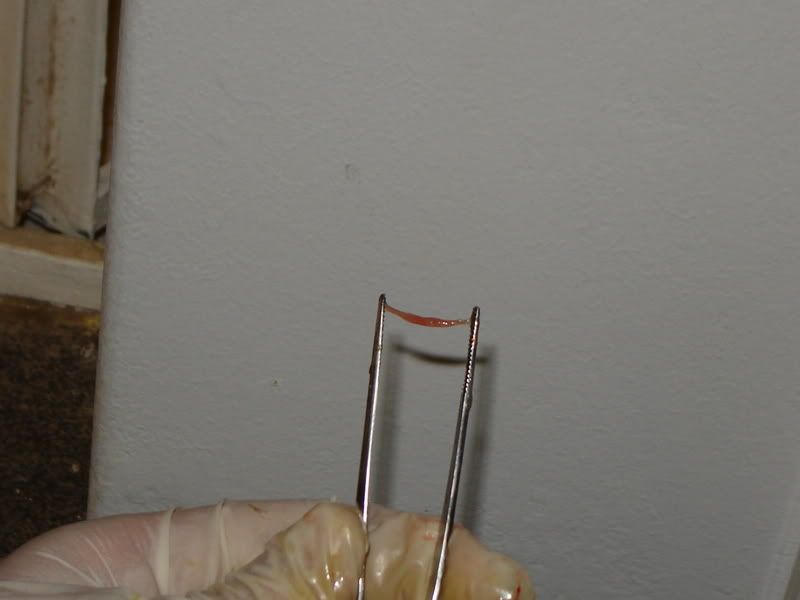 The trachea with the c-rings cearly visible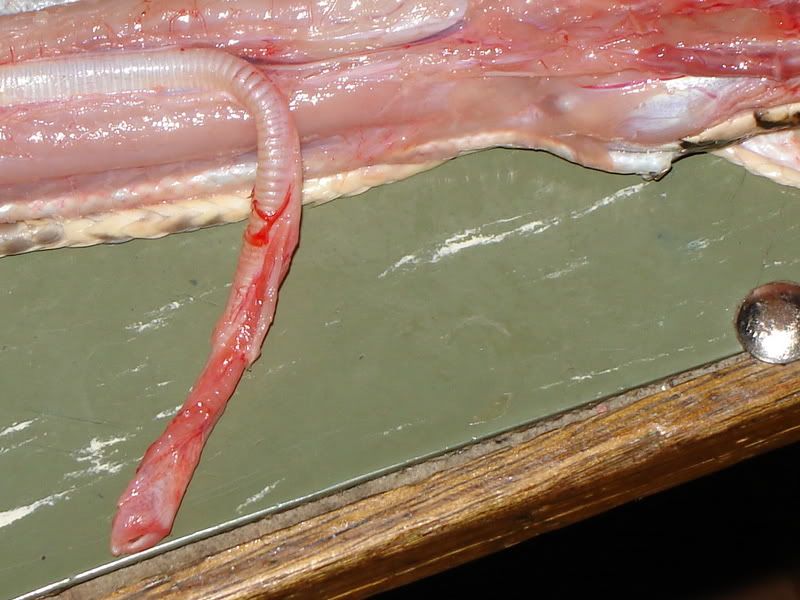 The heart as it sits in the chest-cavety
The trachea as it sits in the troat -notice the sline in the Jacobens- organ (originating from the nose)
Sequence of the opened body cavaty,with the organs clearly visible.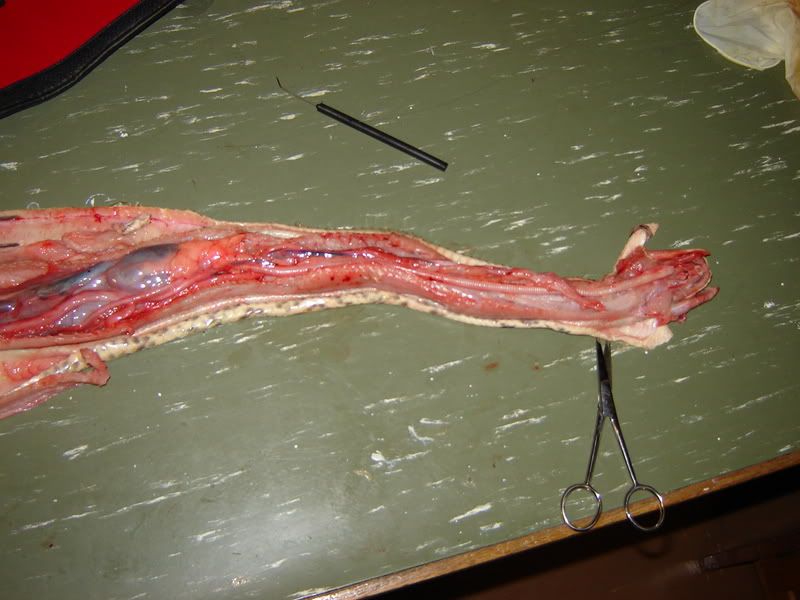 The heart -notice the large fat deposits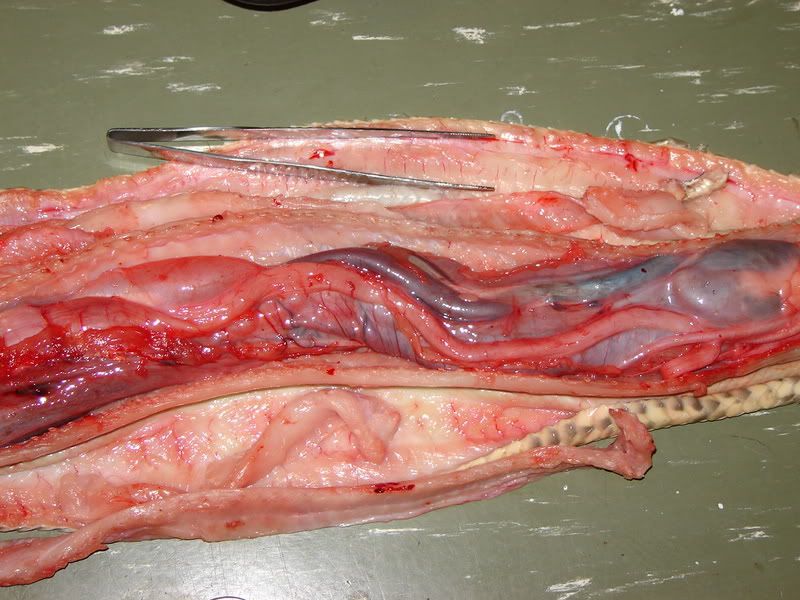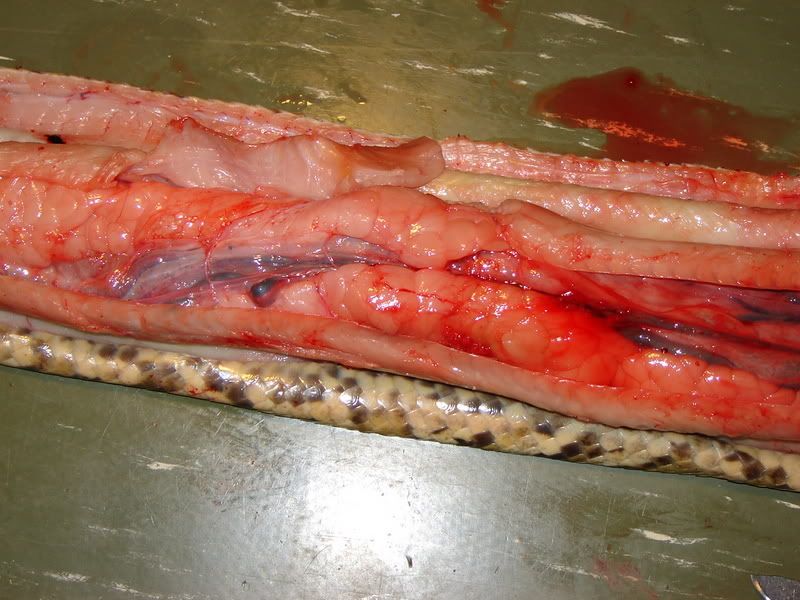 Spur -it extended a long way into the body cavety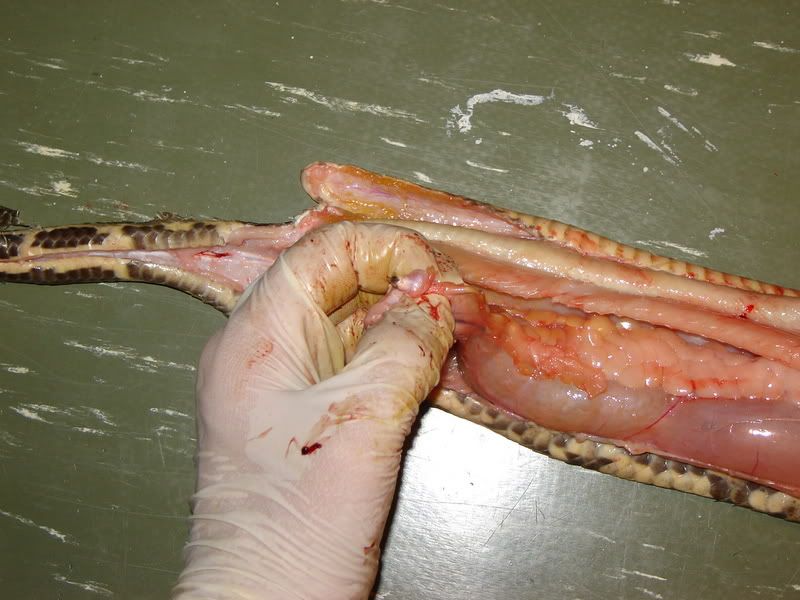 The heart removed -the instruments indicate the 3 chambers.My hand is a size refrence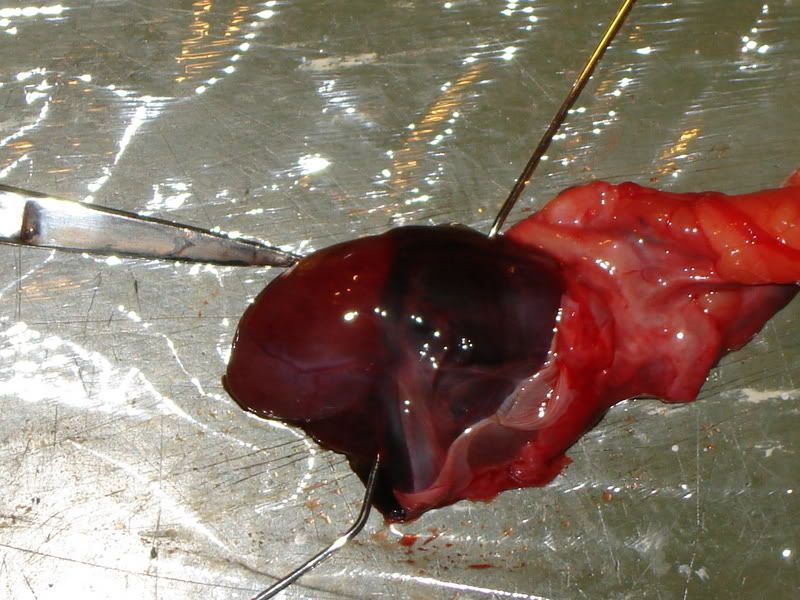 The lung filled with air (do not ask how i git it in there...)
The liver
Notice the obvious damage (most probably due to all the meds)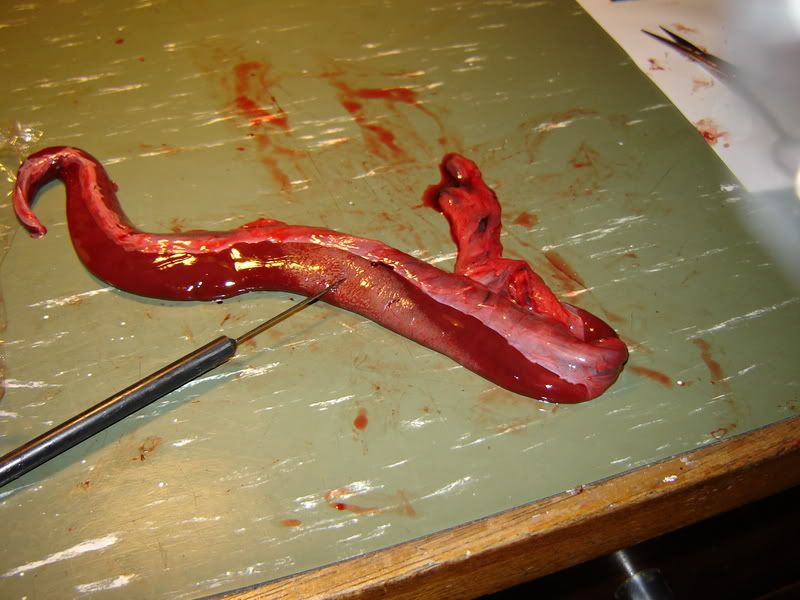 The lung removed.
Cut open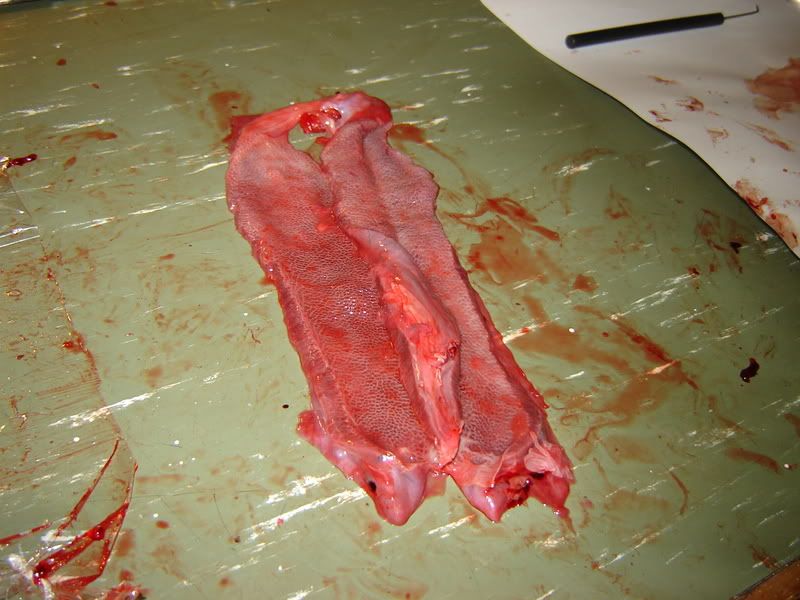 Instrument indicates some of the slime/mucus left in he lung.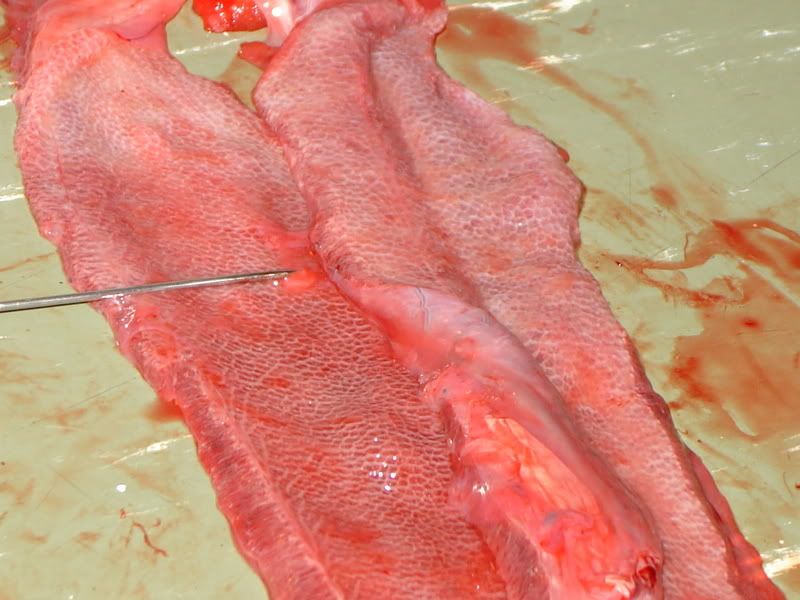 The scalpel indicates the stomach,and the two needles indicate the large blood vessels coming from the liver and the other indicates the gall-bladder.
Notice how the fat around the gall bladder has been coulered green,i found this fascinating and i am unsure whether this is normal or not.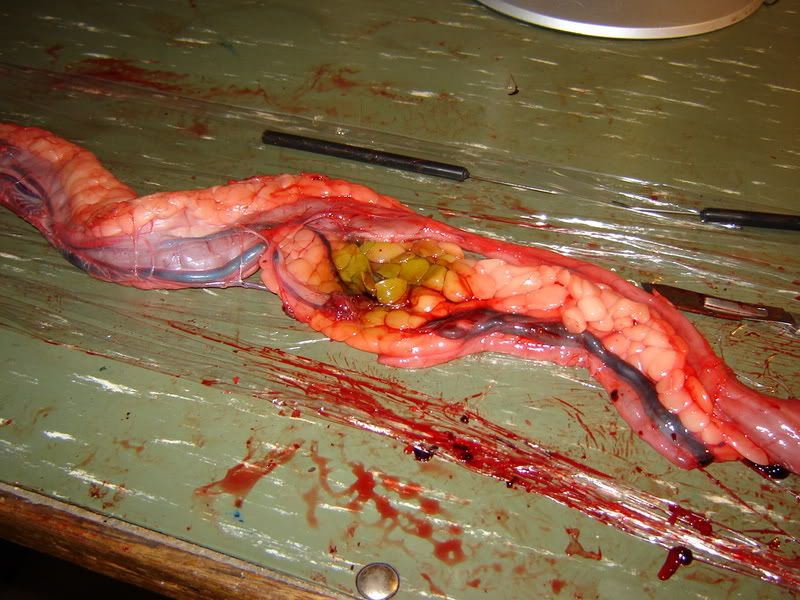 The gall-bladder.
The stomach -56 cm in lenght (scalpel as a size refrence.)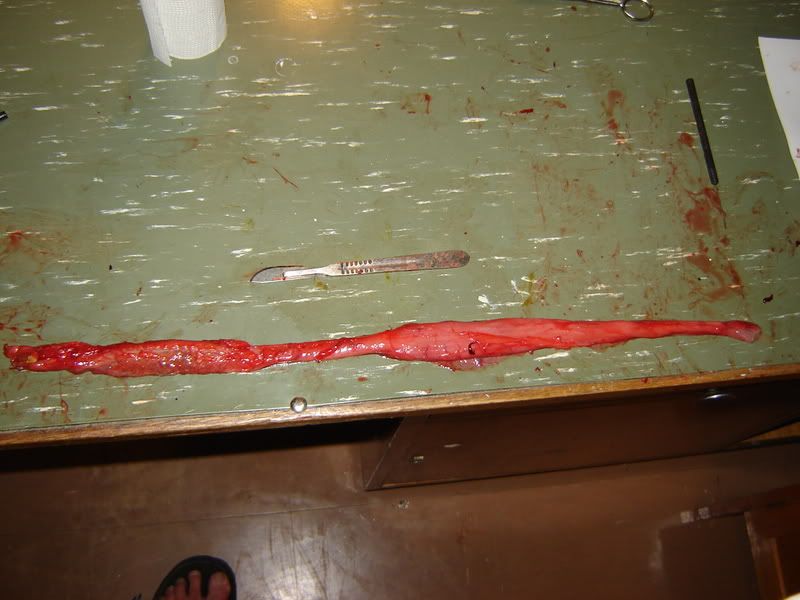 Muscle ridges in the front part of the stomach.
Back part of stomach.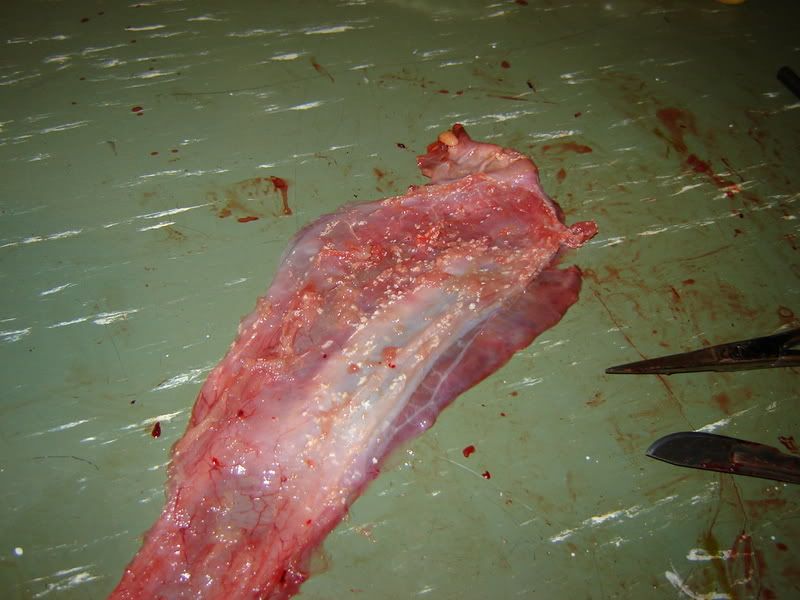 The needles indicates the kidneys and the scalpel the small intestine and the scissors the large intestine.
The large intestine with air clearly visilbe inside.
The kidney.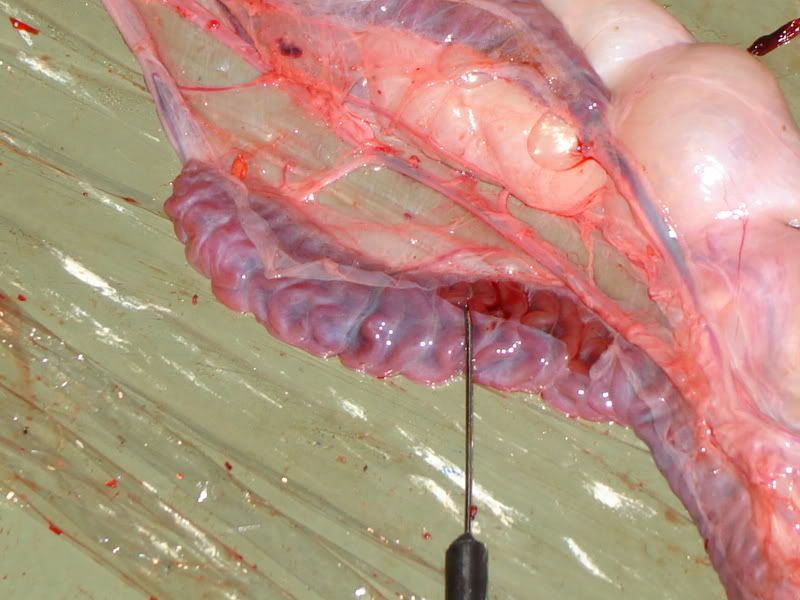 The oesofagus.With scalpel as a size refrence.
The very large fat deposit that ran though the entire body cavety.Notice again the discouleration caused by the gall bladder.
The Jacobsens-organ in the roof of the mouth,the toung is also clearly visible.
.
Thanks for watching.hope this helps us all to understand these awesome guys better.
DAN