Introducing Brutus,my mew yearling albino lab burm,he is about 6ft 6in,gonna pair him up with my albino lab female hopefully next year.
The marks on him in this first pic is blood,he has a pretty big feeding response and he ripped into the bunny he got on his arrival...
I have size 13 feet for an idea of size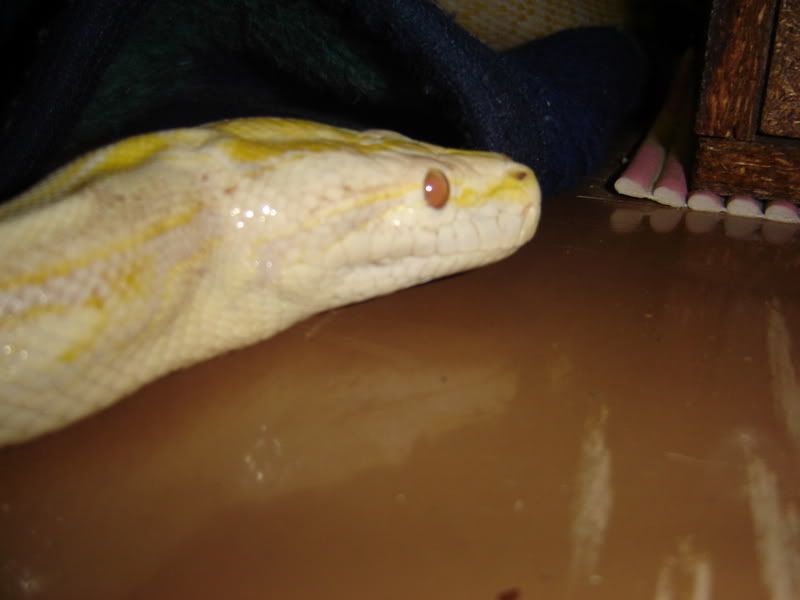 Thanks for looking!
Cheers
DAN