Hi Guys!!!!
I got my new "Threads" this weekend!!!! Had to take a few pics! Excuse the quality, I didn't want to take them outside into the sunlight to take pics because they are new and still so small. Will take better pics when they are a bit bigger and settled in!
First up is my little Butter male, I have named him "
Rhett Butter
" (Play on Rhett Butler from Gone with the wind) hehehe
He is very handsome and is already VERY yellow. He did not want to stay still for pics so I couldn't capture just how bright he is! lol His parents are SMR stock so he is sure to be awesome!!!
He also tried to bite me! lol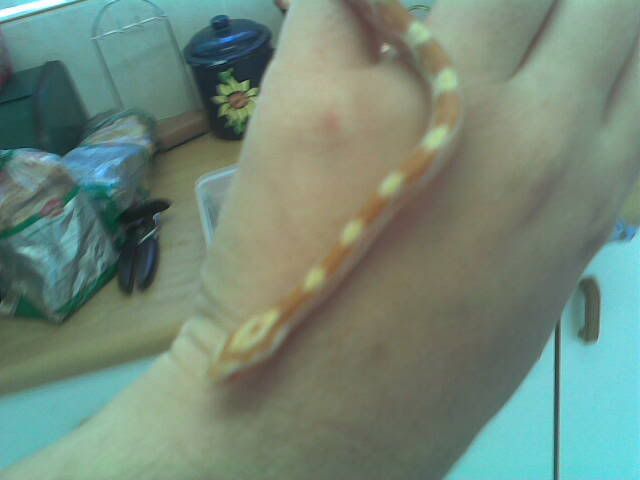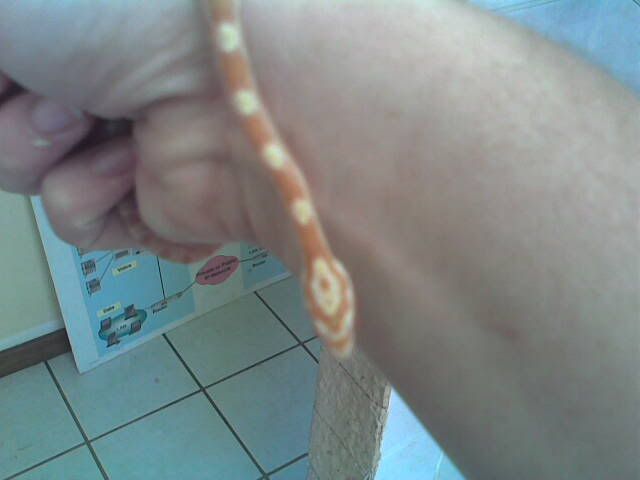 He loves his water dish!!!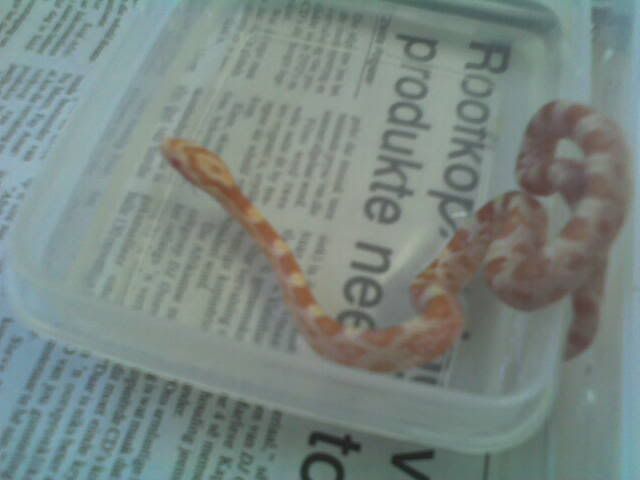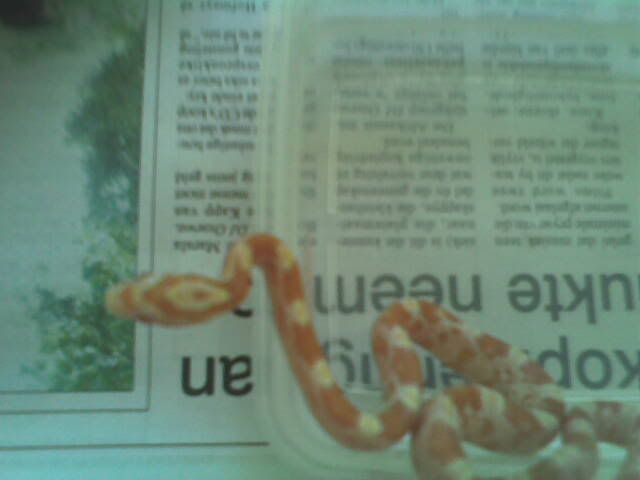 And next up is my little treasure!!! She was a surprise gift from the breeder I got Rhett from! I am so thrilled with her. She is a Fluorescent Red, her mom is absolutely gorgeous!!! Her dad is an absolutely stunning proper Reverse Okeetee. I have named her
Donnatella
(just Donna for short) Which means "Beautiful Gift" which is what she is! lol
She has lovely white borders and I think she is going to be STUNNING when she is an adult.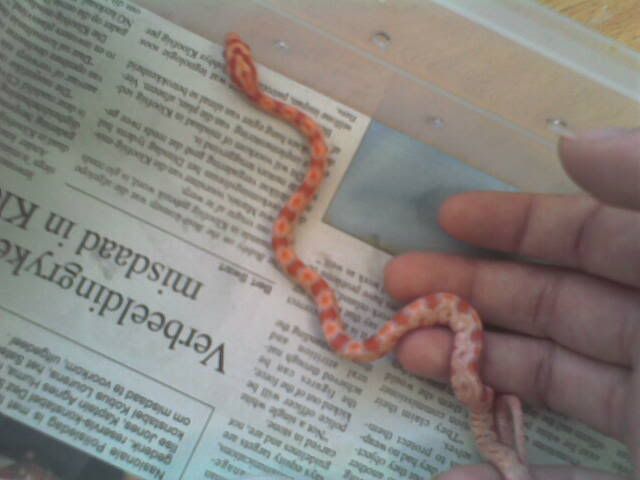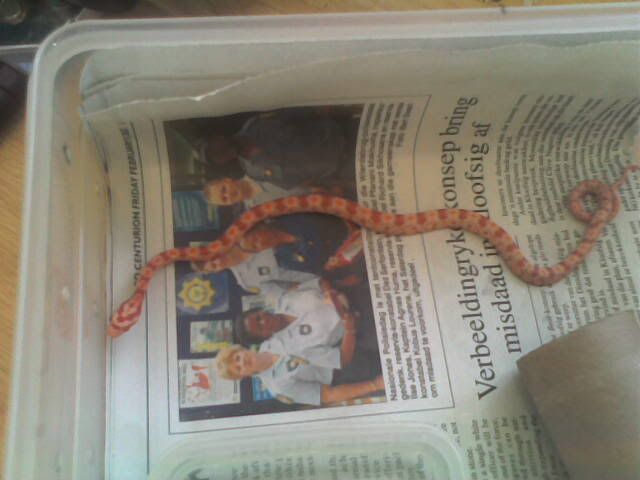 Thanks to Chantel and Gavin for my gorgeous babies! I can't WAIT to get my others!!! lol