Hi All!!!
Took new pics of my "big" boy Cornflake this weekend. He really enjoyed being out on the lawn and cooperated nicely and allowed me to take a few nice pics. lol
He is getting so lovely and dark now! Also, you can't really see but he has alot of bright yellow on his sides which contrasts so nicely with his orange and red! lol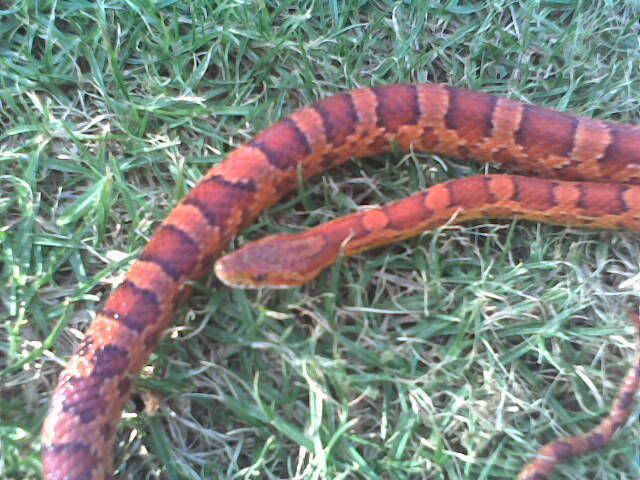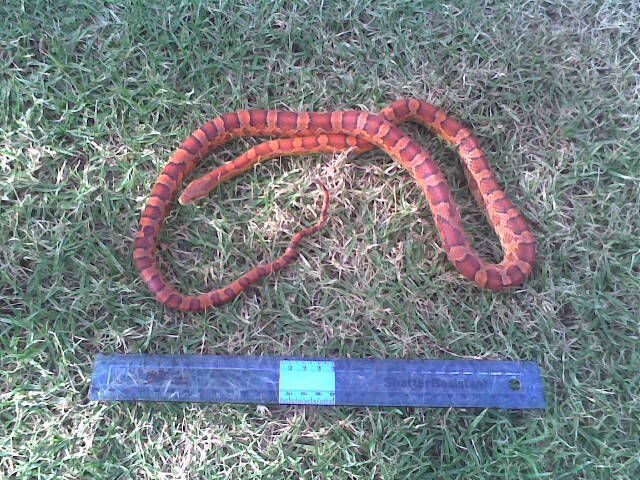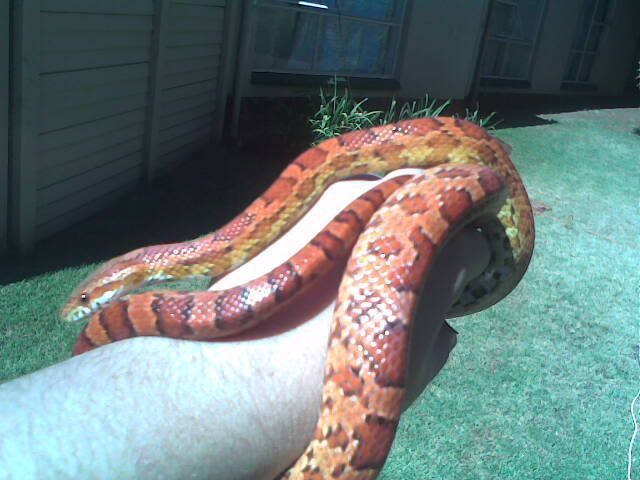 Another thing, it was mentioned a while ago that he had certain "typical het blood" characteristics...He has that funny brownish head and also he has the belly stripe thing almost all the way down his belly. Took a pic of it, would like your opinions! lol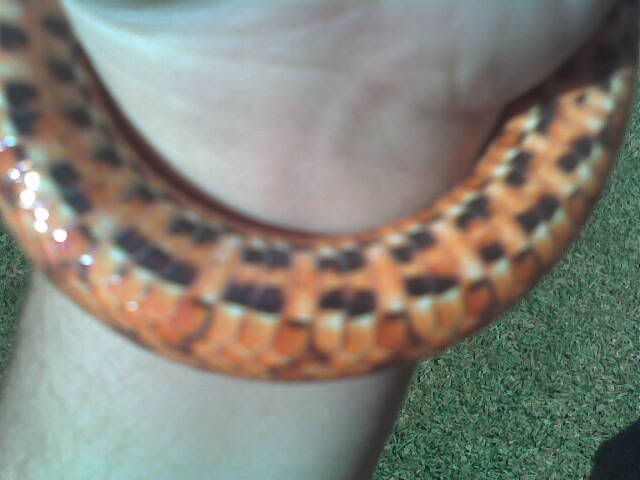 Thanks for looking!
Meg