Hi All!!!
Finally got all my new babies and got semi-decent pics of most of them so thought I'd share them all with you in one shot! lol
As always, comments and/or questions are most welcome!
First up is
Donnatella
(just Donna for short). She's a Fluorescent Red Amel and was a special gift from Chantel.
She is so gorgeous and so photogenic, I always get nice shots of her, no matter what the lighting. She has grown quite alot
since I got her too!!! Love her to bits, she's my little Treasure!!!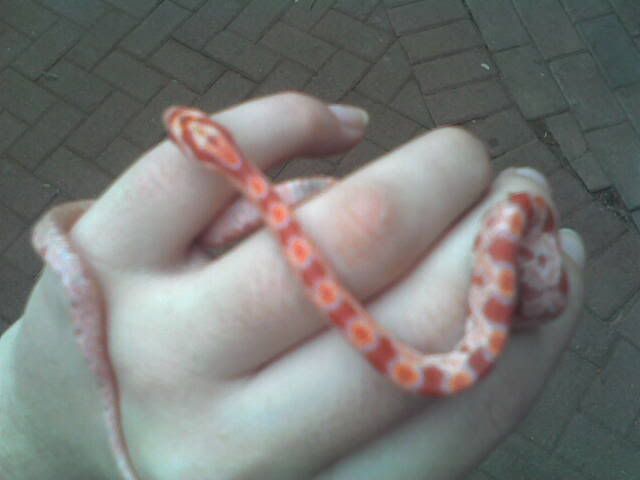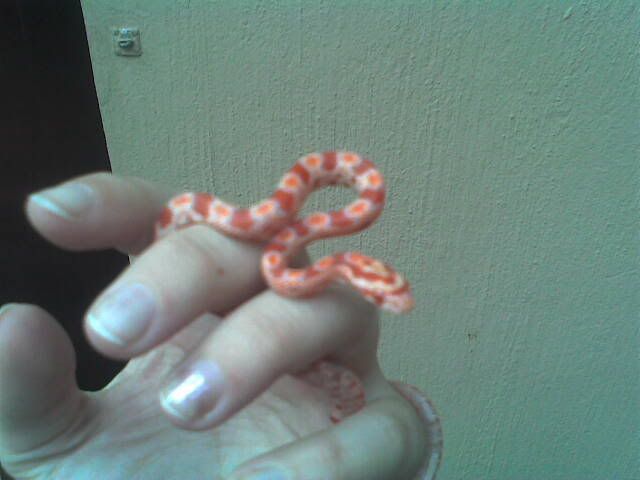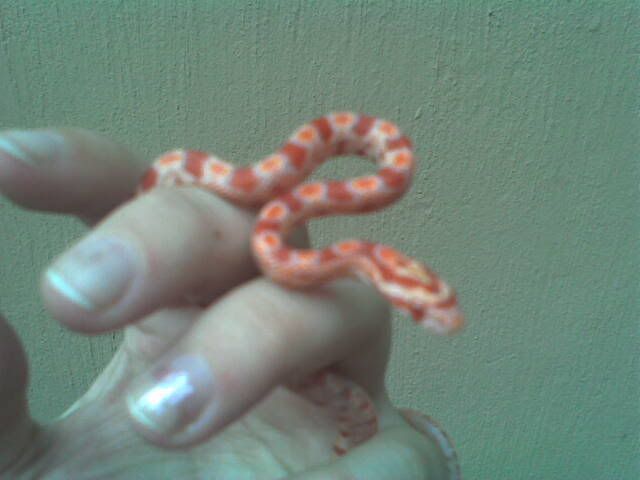 And then, for good measure (as if she hadn't been nice enough already), Chantel sent up a little boyfriend for Donna as ANOTHER gift! lol
His name is
Raphael
. He is absolutely stunning as well but different to Donna, his saddles are a darker red where Donna's are
more of a pinkish red. I love his funny marking on his back! lol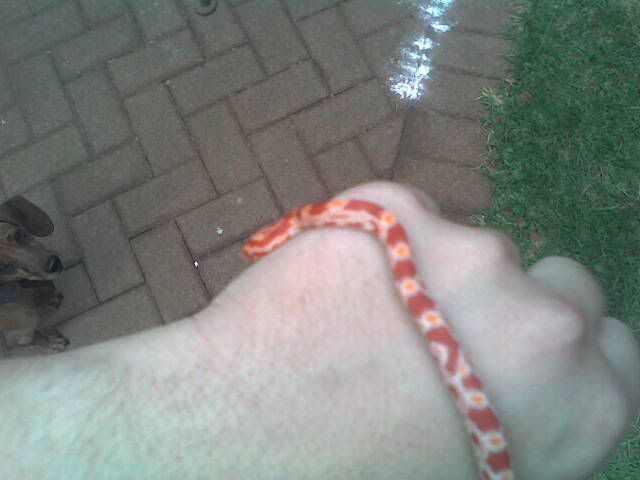 Next up is my little princess, her name is
Chopstick
, she's a caramel het hypo. Words cant' describe how equisite this little girl is!
I am totally crazy about her and the pics just don't do her justice at all!!! She has lovely choc brown saddles with bright yellow in between.
I love her eyes and her belly checkers too, she is just too lovely!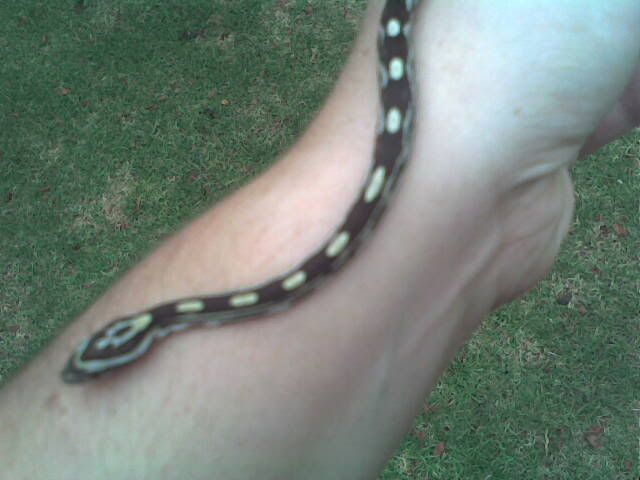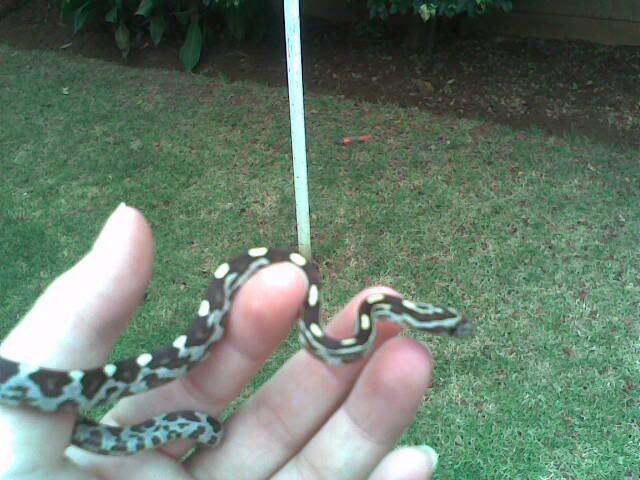 Next up is my gorgeous little Amel stripe girl, her name is
Streaky
. She is absolutely gorgeous!! VERY bright orange with dark red stripes.
I love her to bits! I struggle to get nice pics of her because she has a hissy fit if you pick her up and is bent on escape! lol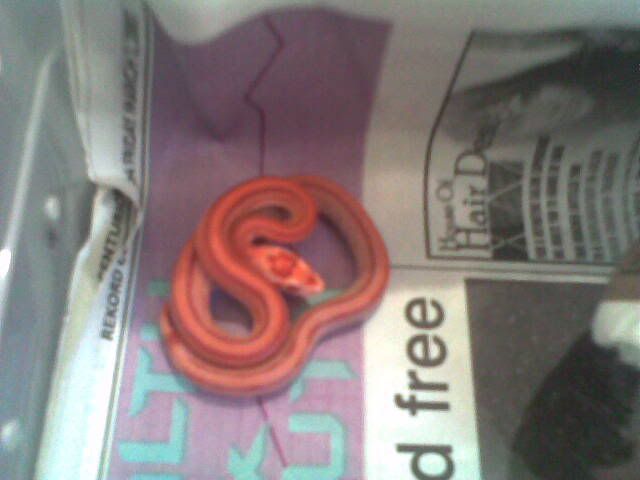 And last but certainly not least is my GORGEOUS little butter boy,
Rhett
. He is so gorgeous and so super bright yellow, I just can't get good
enough pics of him! lol None do him any justice. He's also growing like a beast and eats like an absolute pig!!! I love him to bits though!!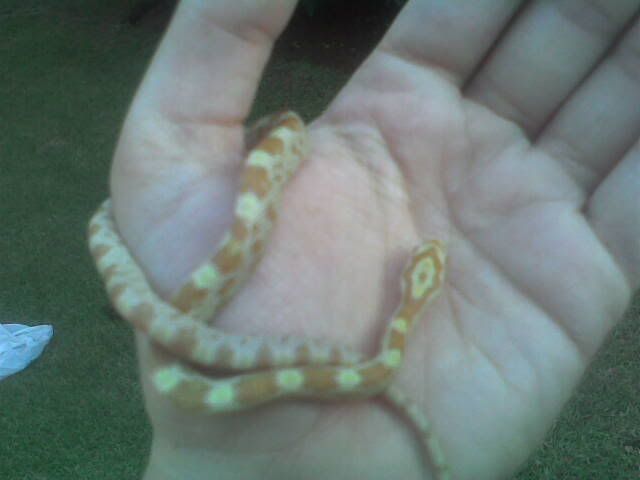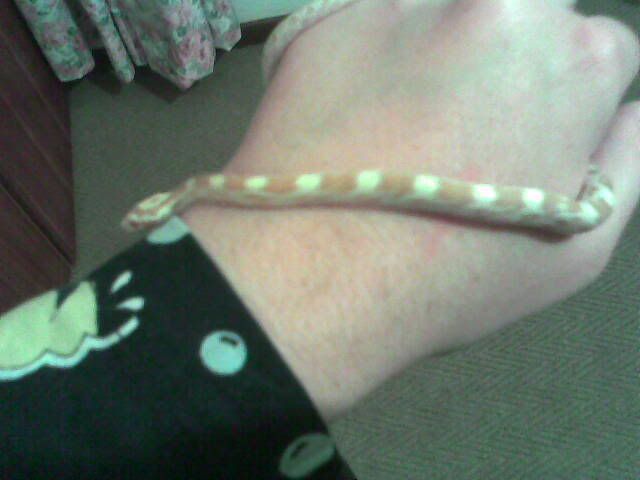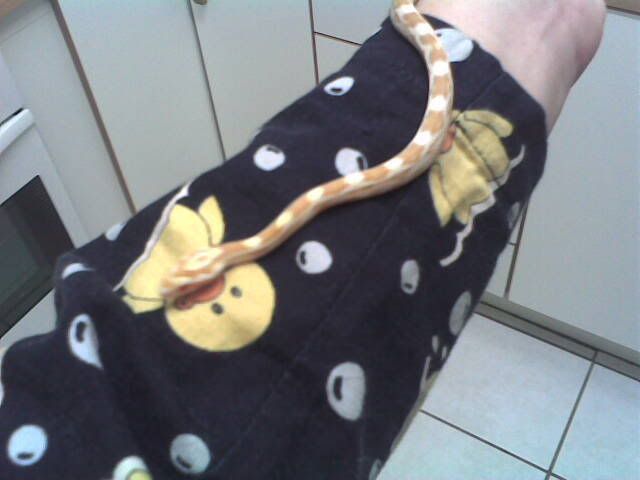 Thanks to Chants for sending me all these gorgeous little critters!!! I am so thrilled with them and they are absolutely stunning!!!
~Meg~