Consider this my contribution to the photo squad
Picked up these baby corns, all this seasons babies and I think they are beauties but don't all parents think their children are beautiful
This is Sparkle who is a silver or Anery corn who is very princess like in her ways cept she eats like a piggy
. She had one of those bodies that shouted pick me at the expo so she had to come home with us ...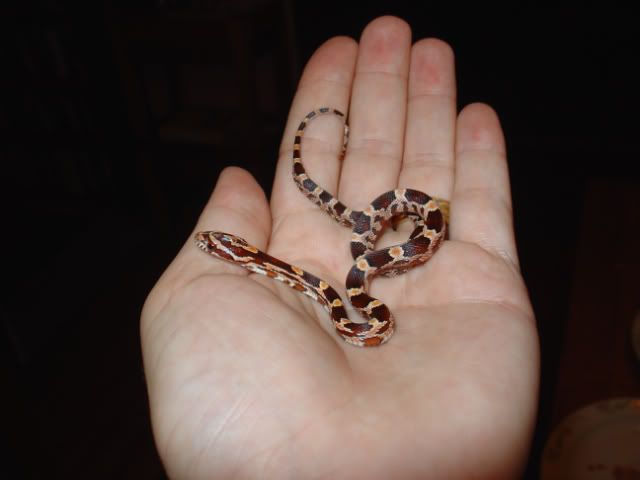 This is Twinkle (my 6 year old named her and claimed her as her own
) - a very placid and peaceful Okeetee ...
and finally we have Hiss ...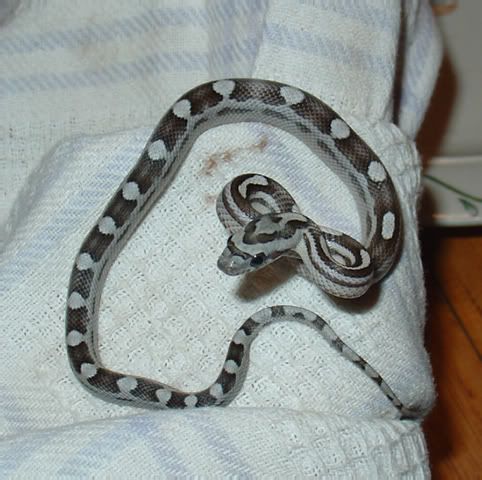 a very feisty light anery/ghost motely who thinks he is a rattler/mamba/great human eating snake
Luckily him and Rudi seem to be making firm friends
However in all fairness to Hiss he is a little more friendly now a days