Hi all
The Sanzinia finally arrived last sunday and are settling well into their 500euro, climate controlled vivarium (that was supposed to only cost 150euro and is why my wife is pissed off with me) and the female (Tiana) already has one rat under the belt. They are settling in well and I am super-chuffed with them. Next on the list,
A. madagascariensis
. The male (Tojo) is quite a large snake and very chilled out. He spends the majority of his time on the ledge basking while Tiana hides in the flower pot.
I'm hoping to seperate them soon, but a second viv seems very far away.
Here are a few pics
Vivarium furniture and decor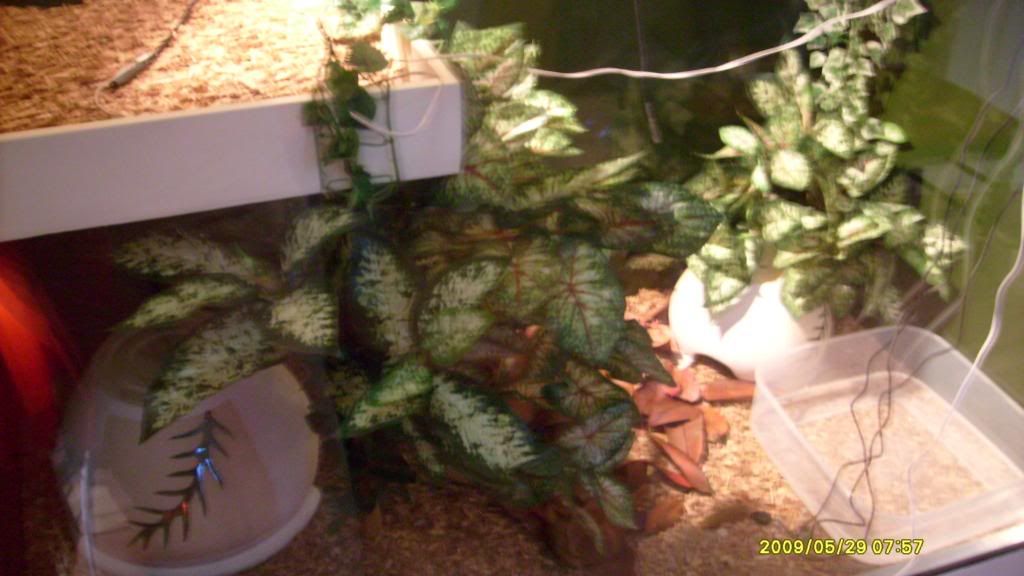 Tojo, the boy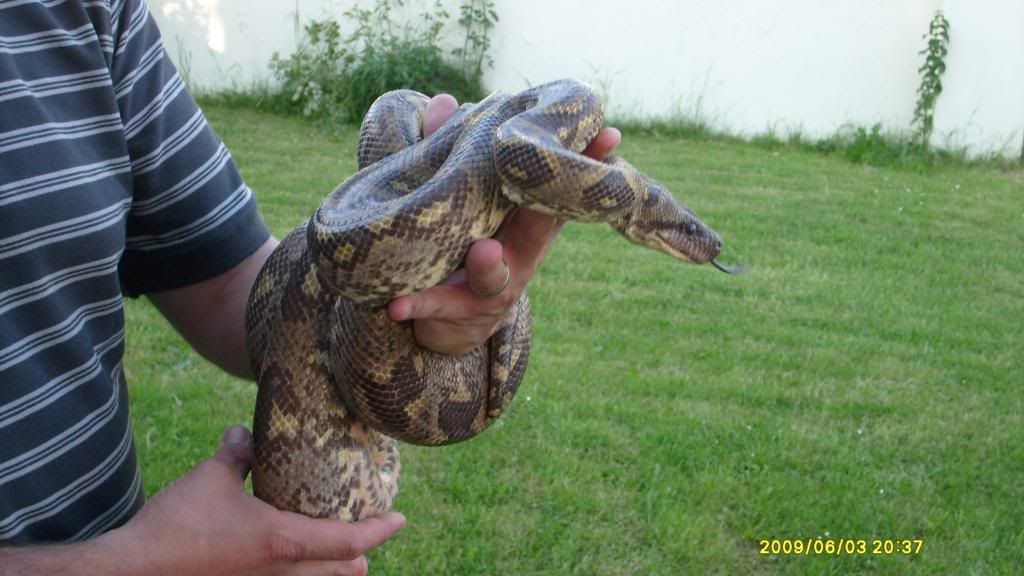 Tojo
Tiana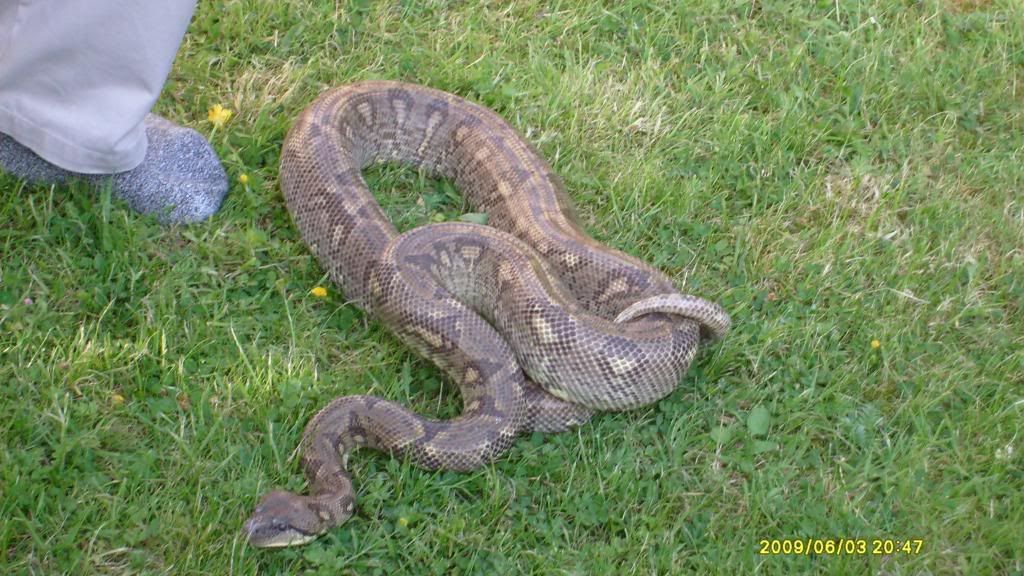 Tiana
They are unrelated and were born in Sweden and Denmark. Both are around 6 years old and a bit on the podgy side.
The previous owner has seen their tails locked and suspects that Tiana may be gravid, but Sanzinia are known well for phantom pregnancies, so I'm not holding my breath for babies just yet. I have a well planned and controlled programme for them which I'm sure will yield babies in 2011 or 2012
.
I am very interested in boosting my collection with some dwarf bitis pairs and some SA colubrids (spotted house, skaapies, etc) in later years and I intend to use CB sanzinia to trade with. But lets not count our chickens before they hatch.